This is how the Mercedes-AMG GT S could look, if …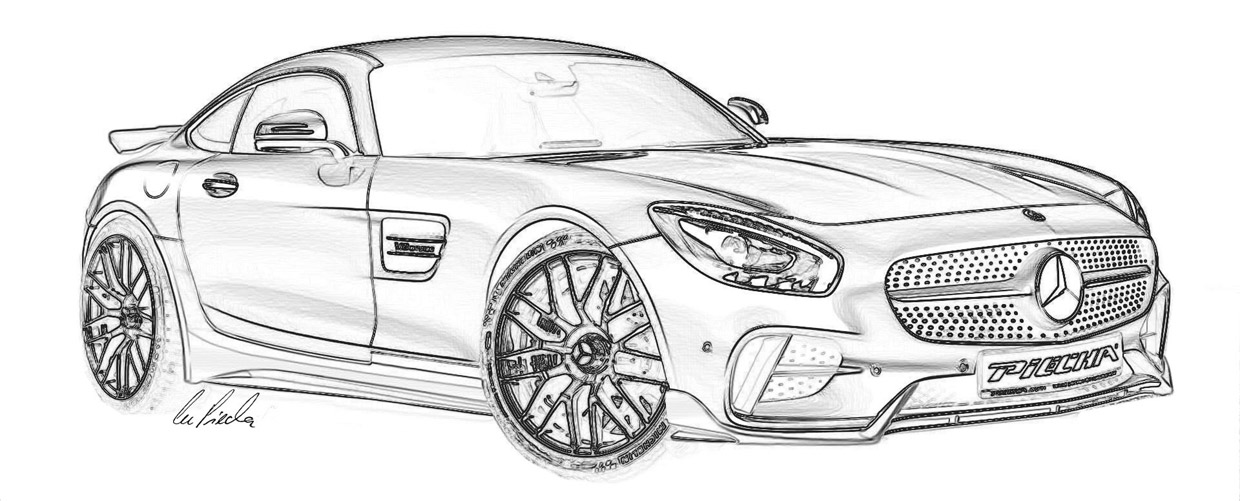 This great sketch of a unique Mercedes-AMG GT S has been designed by Marcus PIECHA himself. It is his vision of how the AMG GT S could look in the best possible way and it is currently in a "preparation" form. Although the tuning studio says that it is just a teaser, we are absolutely sure that this vehicle is about to come up to life very, very soon. So here is what we know.
Marcus Piecha has envisioned everything as "entirely new design", but that still keeps the characteristics that make the Mercedes-AMG instantly recognizable. Despite that it is only a sketch, we can definitely see how much work is about to get involved in this project.
SEE ALSO: Mercedes-Benz SLC has never looked better and there is just one reason for this 
What has been also emphasized is that the exciting new design was not supposed to re-invent the AMG GT or GT S, but to highlight its beautiful character. In other words, the designer wanted to make its racy look more pronounced, but without neglecting its elegance.
Plans for optimization include aerodynamic enhancement, optimization of AMG GT S' suspension and boost of the overall performance. Just to remind you: the production variant of the Mercedes-Benz AMG GT is capable of generating 462 hp (340 kW) and 600 Nm (443 lb-ft) of torque, while the GT S variant of the model is rated at 510 hp (375 kW) and 650 Nm (480 lb-ft) of torque. So we can expect much more than these numbers.
Although no more details and data were announced, we believe that we will soon witness the first photorealistic renderings or images of the model. Still, fans will have to wait a few more months until the car is eventually entirely ready. Stay tuned!
Source: Piecha Design