AMG Strikes Again: Mercedes-AMG S65 Cabriolet is Here!

Mercedes-AMG S 65 Cabriolet comes with style, passion an aggression. The sexy cabrio offers stunning amount of power and enhanced performance capabilities, along with beautiful exterior design with elegant, yet aggressive lines. The massive and powerful stance is further boosted, thanks to the unique blend of Mercedes-Benz and AMG union. So, let's see what this beauty has to offer.
Design
The visually stunning vehicle fascinates with numerous known and numerous unknown to this moment features. As the high-sheen chrome at the front, sides an rear, large central Mercedes star, the "twin blade" radiator grille and numerous more.
At the sides the vehicle catches the eye with the V12 BITURBO lettering on the wings, while the ceramic high-sheen multi-spoke forged wheels contribute to that sporty, yet beautiful affair. At the same time the 8.5 J x 20 with size 255/40 ZR 20 tires at the front, and 9.5 J x 20 with tire size 285/35 ZR 20 at the rear wheels emphasize the athletic and ready-for-high-doses-of-adrenaline appearance.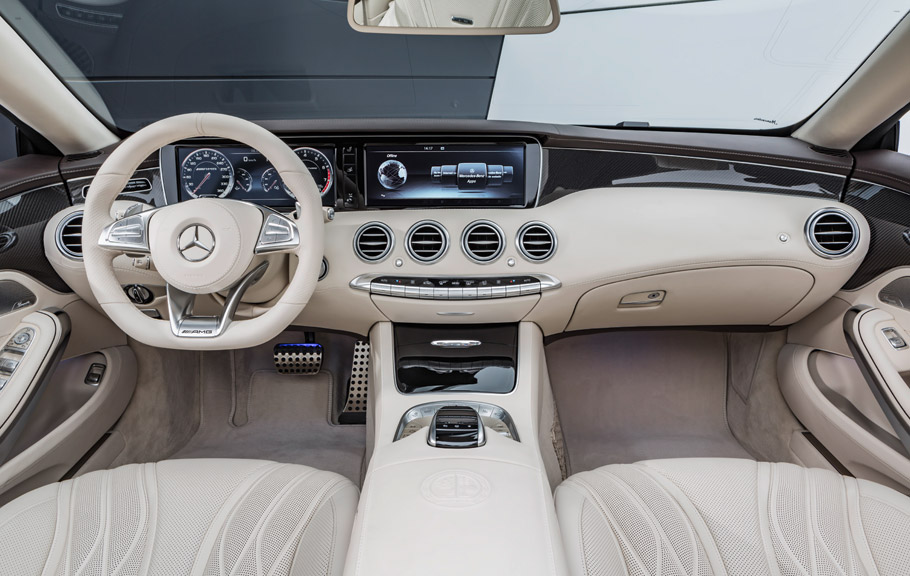 The rear also has a lot to demonstrate. The AMG sport exhaust system and its two chromed twin pipes in V12 style are chrome-plated and perfectly integrate with vehicle's appearance, while the distinctive diffuser inserts and other glossy elements make somehow a distinctive visual contrast: they enhance the A-wings design and contributes to the sporty affair.
SEE ALSO: Mercedes-Benz S-Class Coupe Family Gets a S 400 4MATIC Model
And the most interesting part, the foldable top also has a lot to demonstrate. First of all, in closed position the multi-layered soft top has that sweet design and perfectly matches the silhouette of the vehicle. Available in black, dark blue, beige and dark red, it can be electro-hydraulically opened and closed while on the more up to 50 km/h. It folds and unfolds for the good 17 seconds and is especially designed to save luggage space.

Drivetrain system
The beauty is geared with special power unit that produces a total of 630 hp (463 kW) and maximum torque of 1000 (one thousand!) Nm. via its 12 cylinders and electronically fine-tuned engine. It is paired to a special AMG SPEEDSHIFT PLUS 7G-TRONIC transmission that distributes power to the rear axle. It is a special 7-speed automatic engineering wonder that offers a choice of three individual modes: Controlled Efficiency, Sport and Manual. This combination allows the vehicle to go from 0 to 100 km/h (62 mph) in 4.1 seconds and with this impressive start it can chase the electronically limited top speed of 250 km/h (138mph).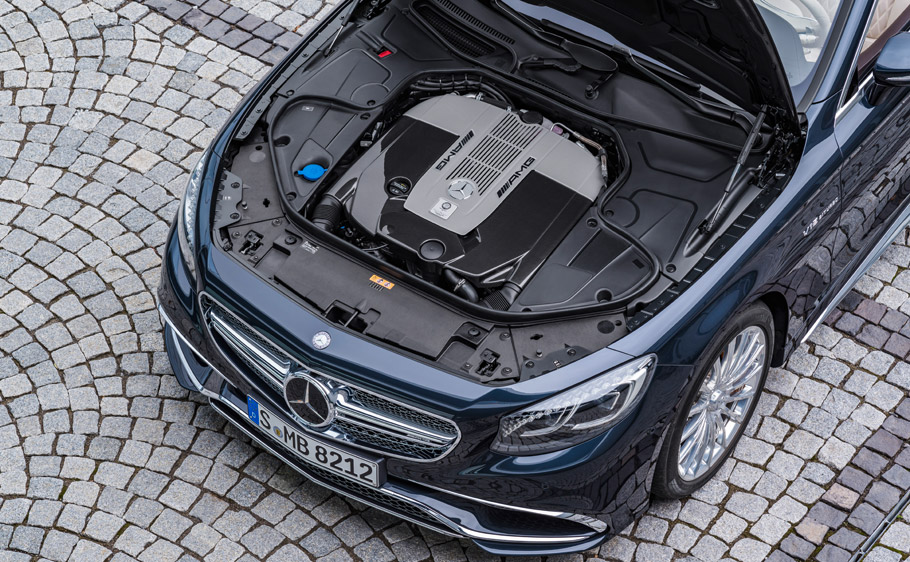 Furthermore, the special AMG 6.0-liter V12 biturbo engine offers biturbocharging, aluminum crankcase, forged crankshaft in high-grade alloy steel, multi-spark ignition with 12 twin-spark ignition units, air-to-water intercooler with low temperature circuit and alternator management.
Powerful, stylish and capable of conquering every heart. This is what I call a good Mercedes-AMG vehicle.
Source: AMG