MINI DeLux By Alex Coyle With Premiere In New York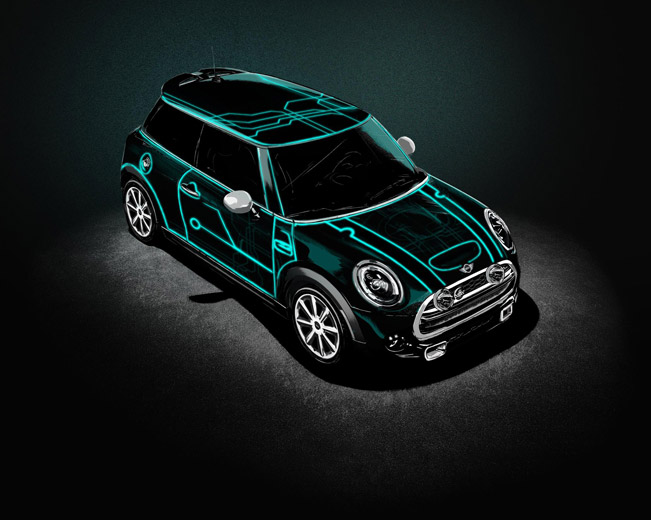 MINI DeLux by Alex Coyle is the winning design of the "MINI Originals" design-contest, which will have its premiere at next week's New York International Auto Show. The car has been created in order to support the launch of the new MINI Hardtop and is based on it. Alex Coyle's blacklight-influenced MINI will be produced in a limited run of 56 examples, and will be available for purchase across the United States.
The contest began in November last year, when the brand asked past and present MINI owners to submit a video or photo about what features of the new MINI Hardtop they will like to see before the third generation of the iconic car arrives at dealerships this spring. There were more than 800 submissions, of which nine winners were selected.
Alex Coyle's "DeLux" design package was selected by the MINI community as the winner. Coyle is a sophomore, who studies creative advertising and photography at Virginia Commonwealth University in Richmond, VA. He was inspired by light and designed her MINI Originals package, which obviously stands out at night.
As a matter of fact, in Latin "lux" means "light". Coyle says that after going through all the options she had available to customize the car, she created what she calls a "Deluxe" model. The result was the "DeLux" design package.
Source: MINI