Misha Designs Porsche Cayenne Wide-body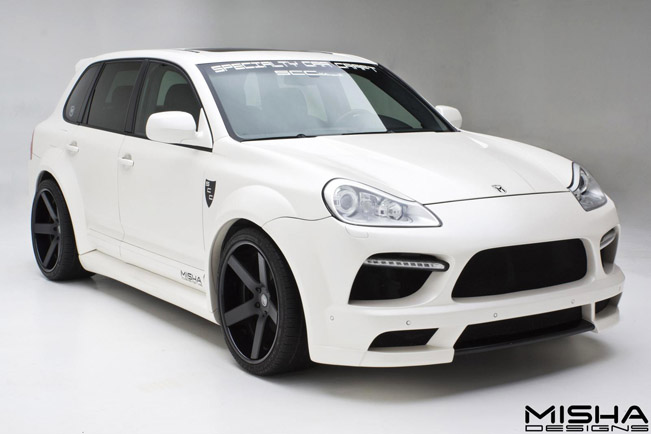 Porsche Cayenne II has received another tuning package from Misha Designs. The new parts are compatible with Cayenne Type 955, which is produced from 2002 to 2006 and Type 957 (2007-2010).
The aerodynamics package includes a new front bumper, a restyled front hood, a pair of new side skirts and a new front fender flare. At the rear, there is a new roof spoiler, modified rear bumper with diffuser and rear fender flares.
Other highlights include LED daytime running lights and huge 22" DPE CSR05 alloy wheels with a five-spoke black concave configuration and ultra-low profile performance tires.
Misha Designs comments that a minimum of bodywork is necessary and the kit will replace the stock parts using factory mounting points. Everything suits perfectly and is made from high quality materials.
Source: BMW