More Pictures of the Future Batmobile Revealed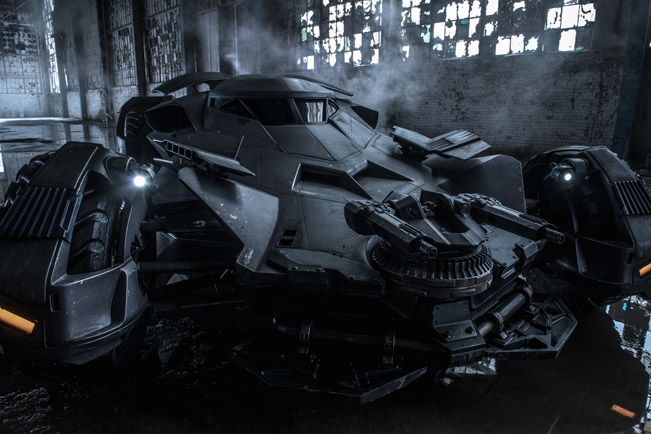 Probably there isn't almost anyone reading this who hasn't watched at least one of the Batman movies. And since the director Zack Snyder is currently filming the last one, starring Ben Affleck as Batman himself, the enthusiasts and fans are eager to know everything around it. The latest news that Snyder has uncovered via his official Twitter account is couple of pictures giving additional glimpse of the Batmobile.
The exclusive vehicle, which helped the superhero save lives and make history, was based on a Lincoln roadster in the original series to the Tim Burton-era. But just take a look at the pictures and you will see that the car has evolved tremendously over the years.
Despite the fact that we have to wait until March 2016 to see the film, Batman vs Superman: Dawn of Justice, going officially on the screen and having a real impression of the last Bat-vehicle, the released images show that it (the car) has some good shapes.
A few months ago, Snyder tweeted a rear 3/4 view of the cloaked Batmobile. Then followed a close-up shot with Ben Affleck in costume, and the latest couple of images show the car on the set in Detroit. The car definitely looks pretty badass.
From what we can judge, it is something like mix between Tim Burton's Batmobile and Christopher Nolan's. It has all flat panels converging at the sharp angles of the vehicle, has some bulgy tires, vents, ducts and its whole body is covered with military-grade bolt-ons.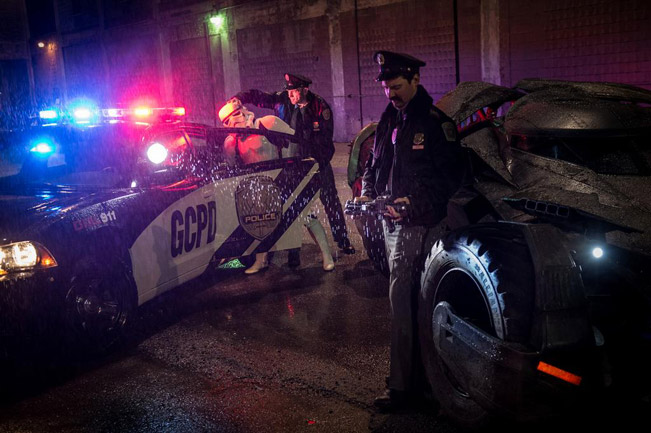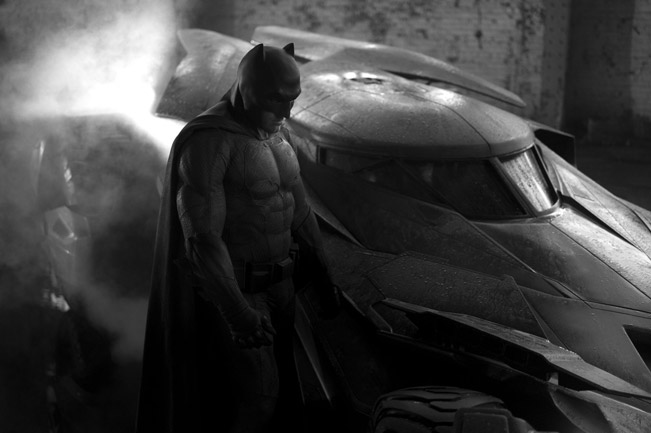 News Source: Zack Snyder via Twitter