Nine pimped Mustangs at the 2010 SEMA Show
Nine pimped Mustangs at the 2010 SEMA Show
Ford Motor Company will present nine pimped Mustangs at the Specialty Equipment Market Association (SEMA) 2010 in Las Vegas.
Jim Owens, Mustang brand manager commented : "The 2011 model year sets a new standard for Mustang, with everything from bringing back the revered 5.0-liter V8 Mustang GT to the all-aluminum 3.7-liter engine in the Mustang V6 with 305 horsepower and 31 mpg. And it doesn't stop for 2012, with the Mustang Boss 302 reveal and the track-ready Laguna Seca version,"
"SEMA is a great way for Ford to not only show customers what's new for Mustang, but what they can do to make it their own Mustang.", he added.
The vehicle from Ford Vehicle Personalization Mustang received rwin-Williams paint, side scoops, a billet grille and 18-inch wheels. The interior features there's two-tone upholstery,  carbon fiber trim and unique accent lighting.
The Mustang by MRT has a new front bumper, a sport suspension, Baer brakes, and a stainless steel exhaust system.
Team Baurtwell and Funkmaster Flex will present a Mustang with 3dCarbon body kit, a sport suspension, smoked taillights, and NC Forged three-piece billet wheels. It was made for Snoop Dogg.
Muscle Mustangs and Fast Fords installed a Roush front fascia, a Cervini hood, a Ford Racing supercharger, and a sport exhaust system to one of the cars.
Creations n' Chrome has teamed up with the American Cancer Society to create a special car, which raises awareness for breast cancer. It is a pink Mustang convertible, which boasts a Vortech supercharger, a 3dCarbon body kit, HRE wheels and Wilwood brakes.
The Mobsteel Mustang also has an STS turbocharger, an Air Runner suspension, and a Magnaflow cat-back exhaust. Other goodies include Baer brakes, Savini wheels and Pirelli tires.
Raceskinz's car has a ProCharger supercharger, a Magnaflow cat-back exhaust and Baer brakes. The interior boasts sports seats and carbon fiber trim.
Street Scene Equipment has built a Mustang convertible - a front lip spoiler, a revised grille, a rear wing, and 20-inch MINT wheels with Yokohama tires.
Final is the Tjin Edition Mustang features a custom DuPont paint job, a Webasto sunroof, a Unique Fabrication rear wing, and LED headlights.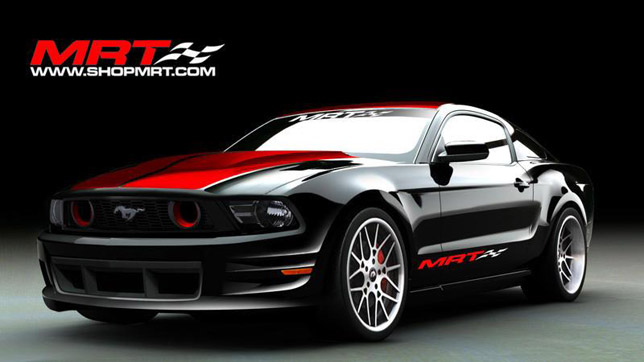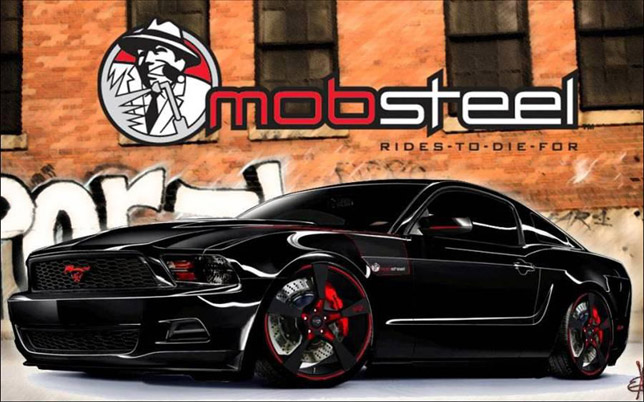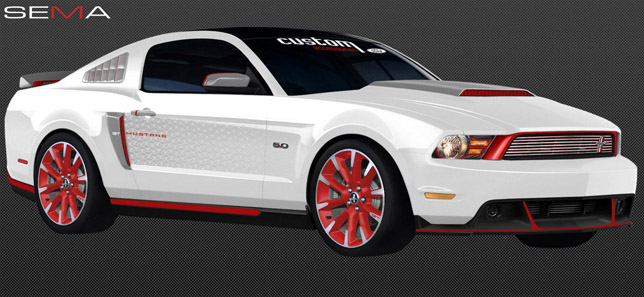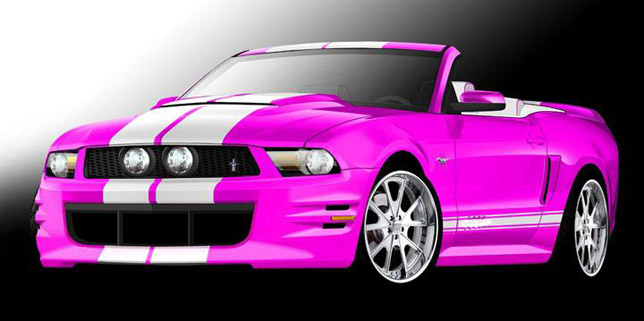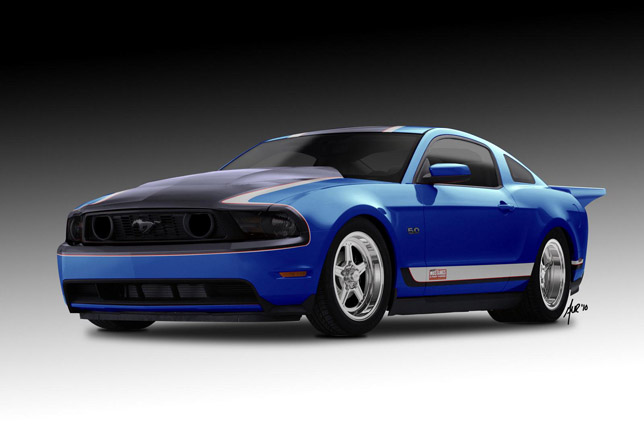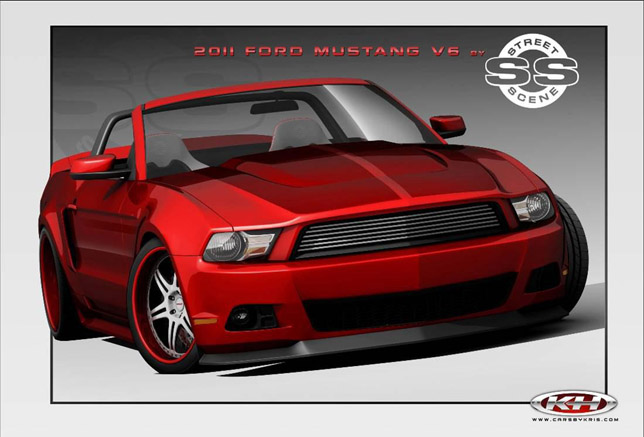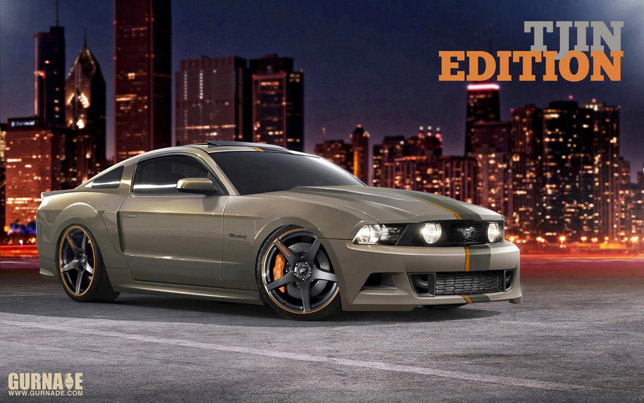 source: worldcarfans