NOVITEC Maserati GranCabrio
NOVITEC TRIDENTE has just released a remarkably potent program for the last year's launched Maserati GranCabrio, transforming it into a custom-styled, pure-blooded athlete.
In the terms of exterior styling and aerodynamic optimization, the NOVITEC TRIDENTE Maserati GranCabrio benefits newly mounted front spoiler lips, carbon-fiber grille, special trim on the rocker panels, as well as a rear spoiler lip and diffuser. Additionally, a specifically-calibrated NOVITEC TRIDENTE sport suspension in combination with sleek, 3-piece, 21- and 22-inch lightweight rims respectively at the front and rear axles, exclusively emphasize on the refined GranCabrio's sophisticated sporty shape and custom styling.
Continuing in the power compartment, the specialists at NOVITEC have boosted the figures of Maserati's four-valve engine to completely new heights - 590 horsepower (434 kW) at 7,300 revs and 572 Nm of peak torque at 5,400 rpm. Thanks to these new output levels, the tweaked sports car is capable to accelerate from standstill to 100 km/h in just 4.5 seconds, on its way to a V-max of 301 km/h.
For the cockpit of the open-air Maserati, NOVITEC TRIDENTE is offering customers wide range of premium leather and Alcantara finished completed with utmost precision.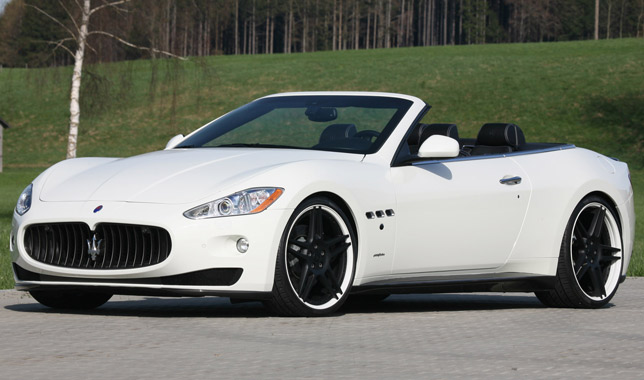 Source: NOVITEC TRIDENTE