Novitec Rosso Ferrari 458 Italia Spider
The guys from the Germany-based Novitec Rosso have slapped us in the face with this Ferrari 458 Italia... which is yellow... and it has no roof. Is there any need to go on? It's quite a comprehensive package this upgrade but it's hard to notice because our pupils contract at the sight of the thing. But if you think the jaundice is what makes this car unique, you'd be wrong. The real treat hides underneath – a performance revision and a new exhaust system.
Let's start off "lightly" - The front splitter is new and so is the diffuser at the back. Also, the taillights loose themselves in dark tint and carbon fiber while the added rear wing on the sticks out. The wheels at the front measure at 21-inches while at the back – 22-inches. Pirelli P-Zero tires look like paint strips on them. Inside, 458 Spider also gets some decorative carbon fiber goodness and custom made leather upholstery.
By fitting a lighter exhaust system and playing around with the engine management system, Novitec Rosso have manged to extract 30 more hp from the 458's 4.5 V8 drivetrain. That means 600 hp and 570 Nm of torque at the reach of your right foot. What makes this Spider even more track-friendly is the set of racing springs included and the additional sway bars for extra rigidity.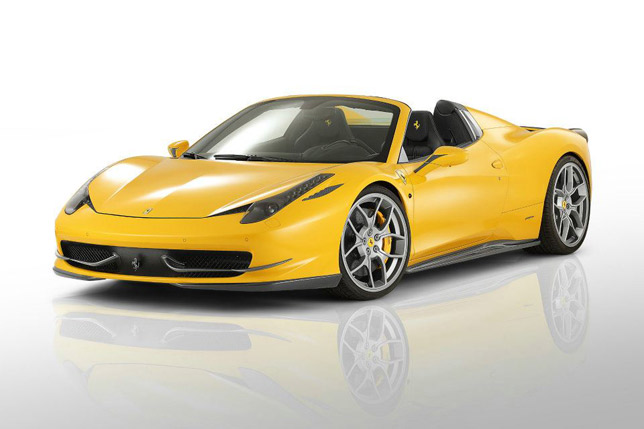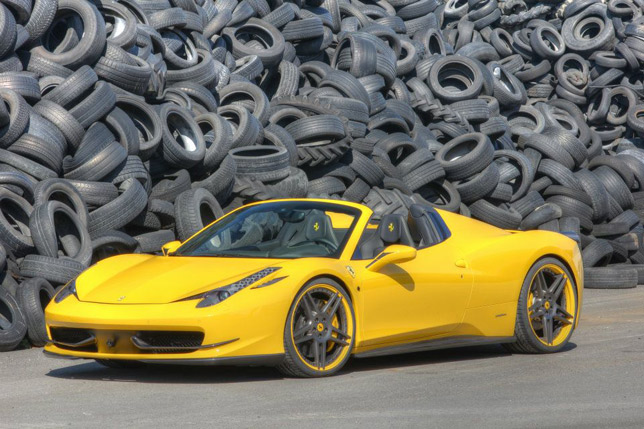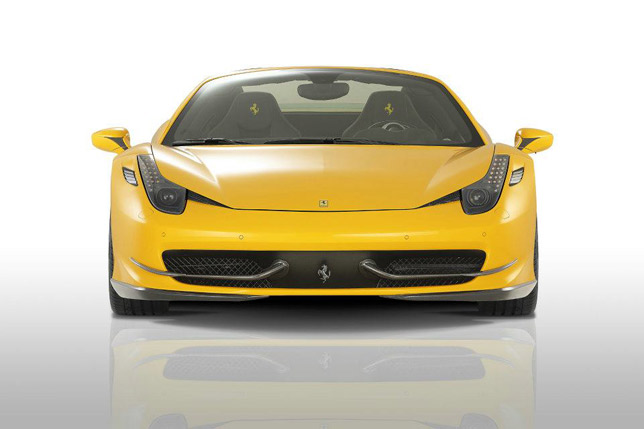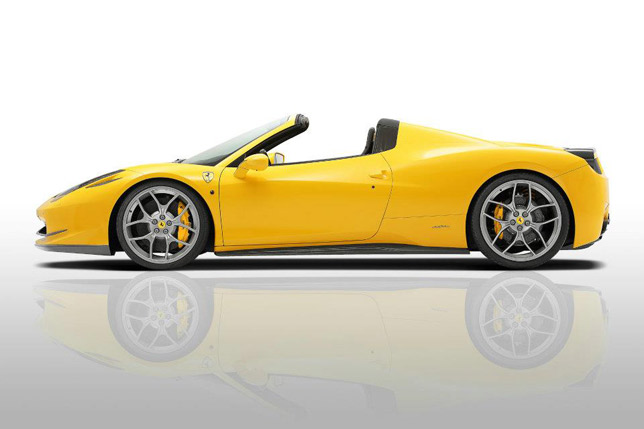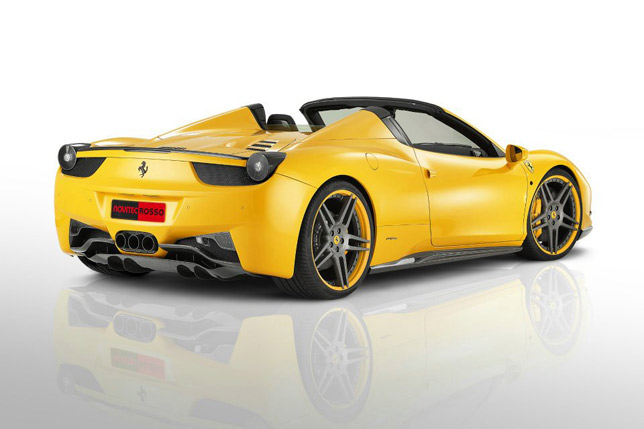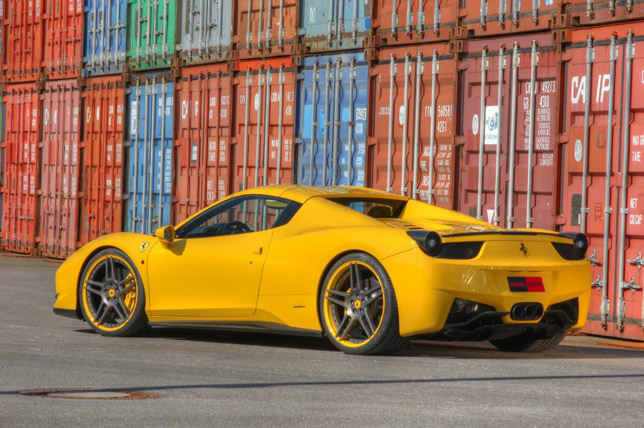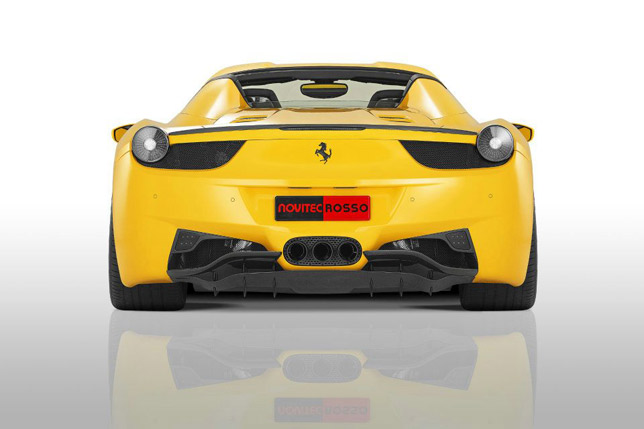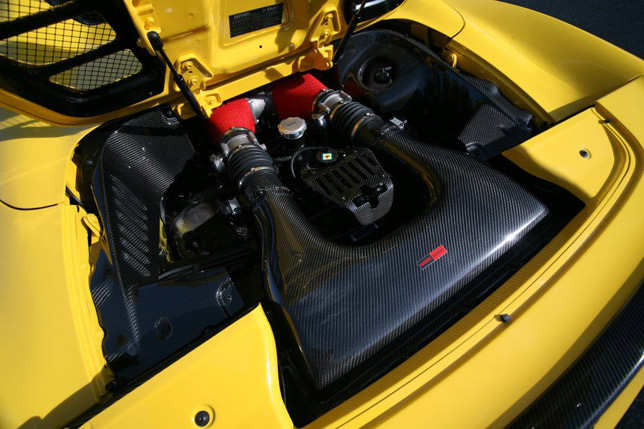 Source: Novitec Rosso