O.CT Tuning - Power Boost for 6.4 liter SRT8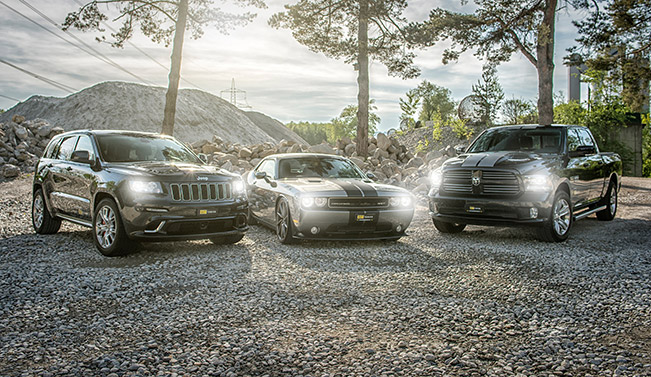 O.CT Tuning is now offering a significant power increase for all SRT8 models from Chevrolet, Chrysler, Dodge or Jeep. The performance package includes a complete compressor kit and increasing the displacement of the engine.
Firstly, the Dodge Challenger SRT8 has received a compressor kit and a charge air cooler system. The engine displacement is increased to 6.4 liters. The result after an ECU re-map is 564HP (415 kW) and 735Nm (544 lb-ft) of torque – an increase of 88HP and 98Nm. Additionally, the car can be boosted to over 600HP (441 kW) for racing purposes.  O.CT also offers the same tuning package for Jeep Grand Cherokee SRT8 as well as Dodge Charger SRT8 and Chrysler 300C SRT8.
The tuning specialists offer a compressor refitting for the new Dodge RAM 5.7 HEMI. It comes with MOT certificate and is absolutely legal. The optional exhaust system can be registered together with the compressor conversion. It provides additional performance and impressive sound.
Last, but not least O.CT offers "OCTSRT8-700" package boosting the enlarged 7.0 liter V8 engine to 720HP (529 kW) and 875Nm (648 lb-ft) of torque. Of course, all cars or SUVs fitted with O.CT performance packages are street legal and usable for everyday drive.
Source: O.CT-TUNING