Oettinger Volkswagen Golf VII GTI – Traditionally Quick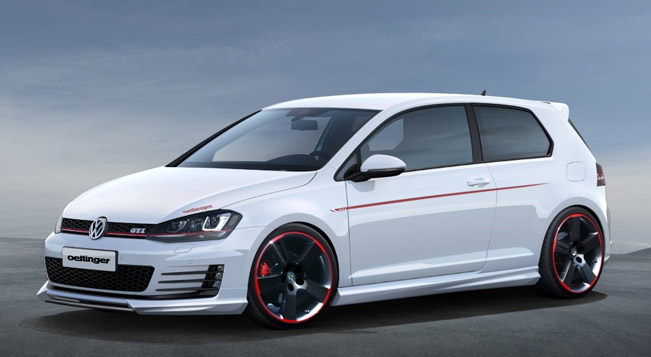 Oettinger has announced their latest project based on Volkswagen Golf VII GTI. The hot hatchback received both – styling and performance modifications.
The exterior comes with an Oettinger aerodynamics package consisting of front spoiler with separate splitter, side skirts, rear diffuser and rear roof spoiler. In addition to the sonorous exhaust system with twin tailpipes either side, the strikingly designed roof spoiler with open R-Flaps provides a professional motorsport appearance. The complete package will be available from August this year for 1,990.
The tuning company also offers sports wheel in the stylish finishes "Black Redline" or "Black Silverline".Specially conceived for the VW Golf GTI and GTD, the new 8.5J x 19" Oettinger sports wheel with 50mm offset is also suitable for all other standard fast Golf sevens – 1,900 for a set.
The 2.0 liter turbocharged petrol can be boosted up to 350HP (257 kW) thanks to sports exhaust system, air intake system, improved cooling and an ECU re-map. Other performance upgrades include adjustable suspension, limited slip differential, uprated clutch and brake system.
A particular highlight which will be available towards the end of 2013 will be the new ultra lightweight Oettinger ten-spoke sports rim; although developed especially for competition applications will also be certified for use on road vehicles.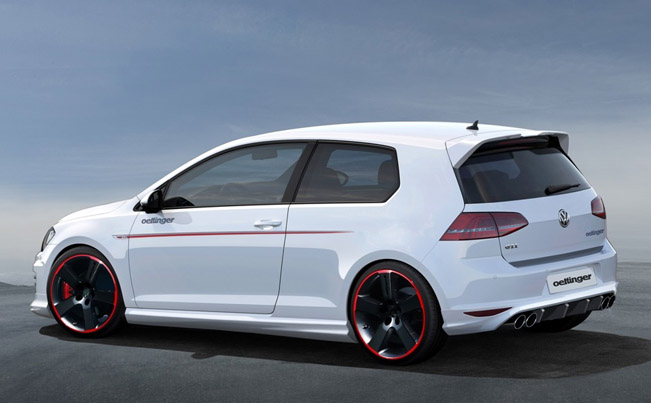 Source: Oettinger