Prior-Design is killing it with the Audi RS6/A6 Avant PD600R project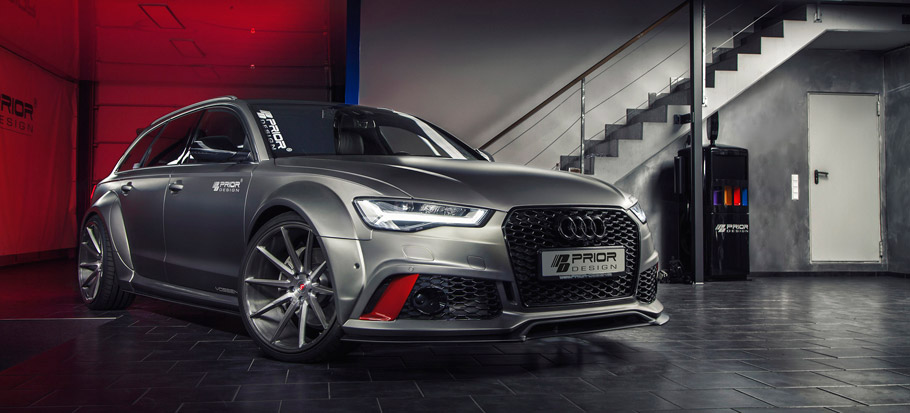 Prior-Design has just released a stunning tuning kit for the Audi A6 Avant and the RS6. It definitely contributes for bettering (if that is even possible) car's stance. What is more, the tuning company also offers an exciting power-modification for these models. The aim is to add more excitement to the enhanced visual appearance. Well, they've done it right.
PD600R Widebody Aerodynamic-Kit
The widebody kit is called PD600R and features many elements that treat the Audi very well. By the way, after the installation of the aero kit, the A6 Avant and the RS6 become 8 cm wider up front and 10 cm lower at the back.  How cool is that?
SEE ALSO: 2017 Audi R8 is Priced at $162,900 USD [w/video] 
To go directly into details, up front the PD600R comprises of new front bumpers and front add-on spoiler as well as front widenings. The sides are adorned by new side skirts and add-on lips. Continuing to the back of the car, new are the bumper, the diffusor, the rear trunk spoiler, the roof spoiler and the rear widenings.
PD Performance Tuning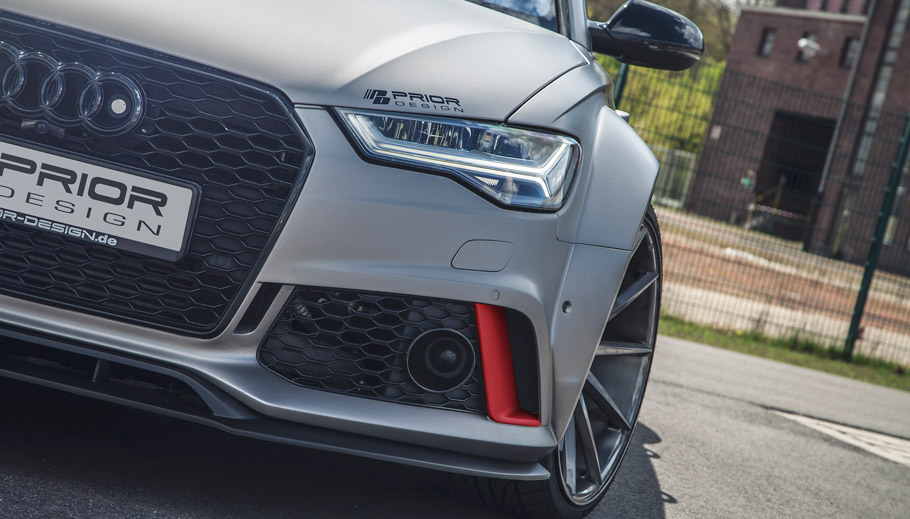 In terms of performance enhancement, there are things that could be done too. The standard 3.0 TDI engine under the hood of the A6 Avant, produces no more than 313 HP (230 kW) and 650 Nm (480 lb-ft) of torque. After the customization by the specialists at Prior-Design, these numbers have jumped with 98 HP and 157 Nm, resulting in a total of 411 HP (302 KW) and 807 Nm (596 lb-ft) of torque.
When it comes to the more powerful Audi RS6 with standard 560 HP (412 kW) and 700 Nm (517 lb-ft) of torque, it gained an addition of 110 HP (81 kW) and 130 Nm. The result is impressive: 670 Hp (493 kW) and 830 Nm (613 lb-ft) of torque.
At last, but not least we have to mention that the Audis depicted in the gallery below run on 21-inch Vossen VPS-310 wheels.
Source: Prior-Design