Project Kro: SR Auto Aston Martin Vantage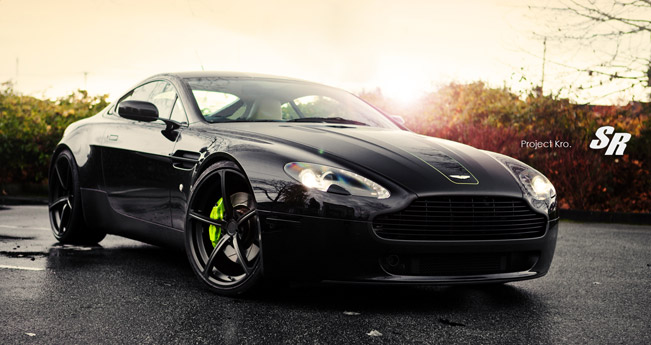 Project Kro is the name of an undertaking that the specialist of SR Auto have begun and finished exquisitely. The car that is being tuned is the Aston Martin Vantage. It is popular because of its unique characteristics, sublime nature and exceptional driving experience.
The stunning pictures show that Project Kro is in fact a true prince of the night. What adds to it is not only the modifications done, but also the true Aston Martin spirit that it carries within. And to be more precise this spirit is due to the 4.7 liter eight-cylinder petrol engine.
The V8 unit generates 426 PS (313 kW) and 490 Nm (361 lb-ft) and is mated to a six-speed manual gearbox sending all that power to the rear wheels. On the other hand the five spoke design and Project Kro go hand in hand perfectly.
SR Auto obviously kept the classic look of the vehicle but adding a bit of a modern twist. Te spice here is due to the PUR 8IGHT Wheels in Modern Black added. Weight and strength is what dominates in the choice of those wheels. They are in size 21×9+42 for the front and 21×10.5+55 for the rear. The wheels itself weigh in at 23lbs each and include a forged mono block design.
Source: SR Auto