RENNtech invites you to their special studio!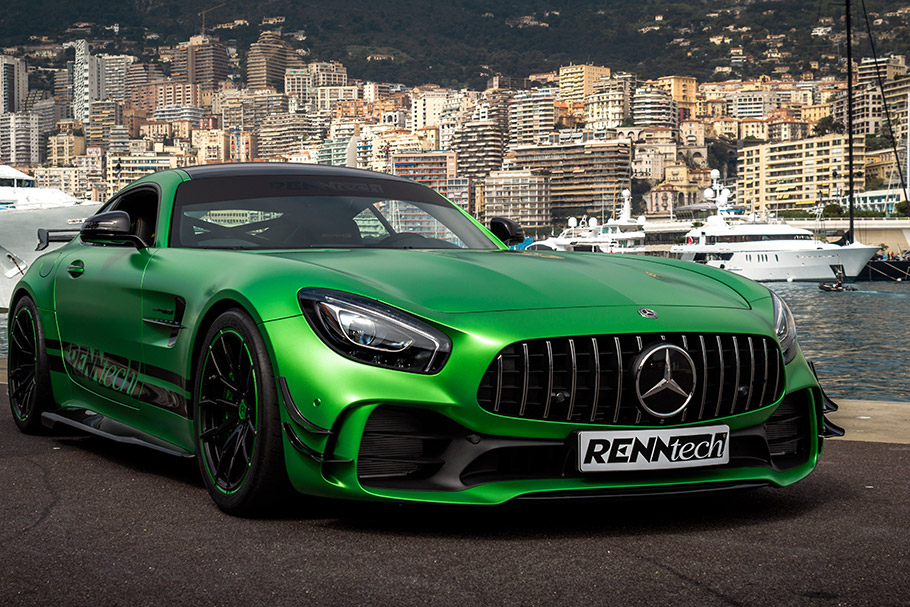 For all these who prefer something else over the good ol' Porsche 911, Mercedes-AMG GT machines have always been the best option. And what better place to try out such a vehicle than the Nürburgring Nordschleife track? Something else, specialists from RENNtech have created a special development and testing center right next to the legendary circuit and it has never been easier to try out and discuss the track capabilities with experts. Let's find out more!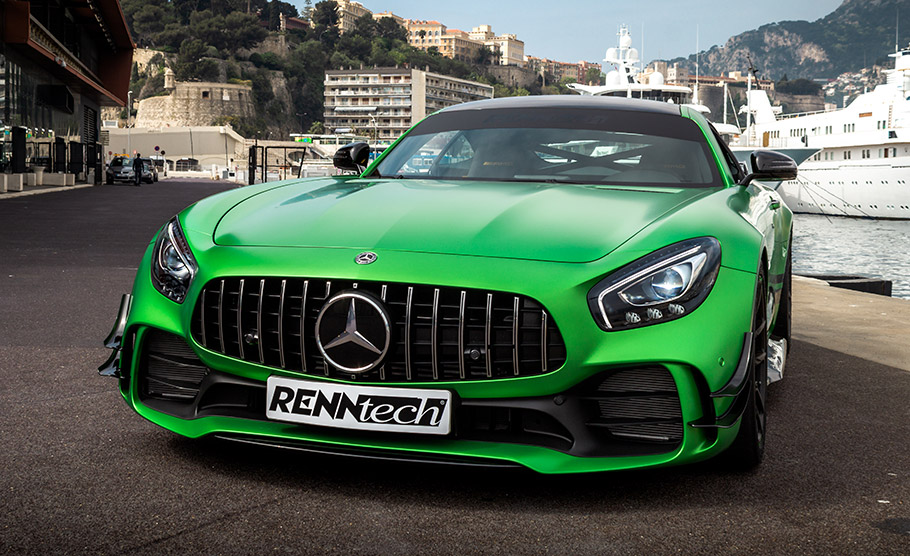 RENNtech also offers large choice of AMG machines that could be tested on the race track. And as you might imagine, these beasts offer a total output between 612 and 825 horsepower and torque that varies between 730 and 850Nm, depending on the vehicle. And given that the tuning studio offers additional performance package for even more extreme driving experience, we should say that we are impressed by all the things that are happening in this studio.
SEE ALSO: Posaidon team showcases a revised Mercedes-AMG vehicle
And as any other self-respected automobile engineers, the good guys at RENNtech offer comprehensive exterior updates and changes. For example, the latest addition at the studio are these fresh new forged RPS 10.2 rims, exclusively made at VOSSEN. These are 10x19 and 12x20-inch bad boys, wrapped in Michelin Pilot Sport Cup 2 ZP and feature green accents and overall stylish and yet aggressive look. At the moment are part of the exclusive equipment for the Green Hell – the new AMG GT R machine – a perfect combination of exterior expressiveness and drivetrain excellence. Enjoy!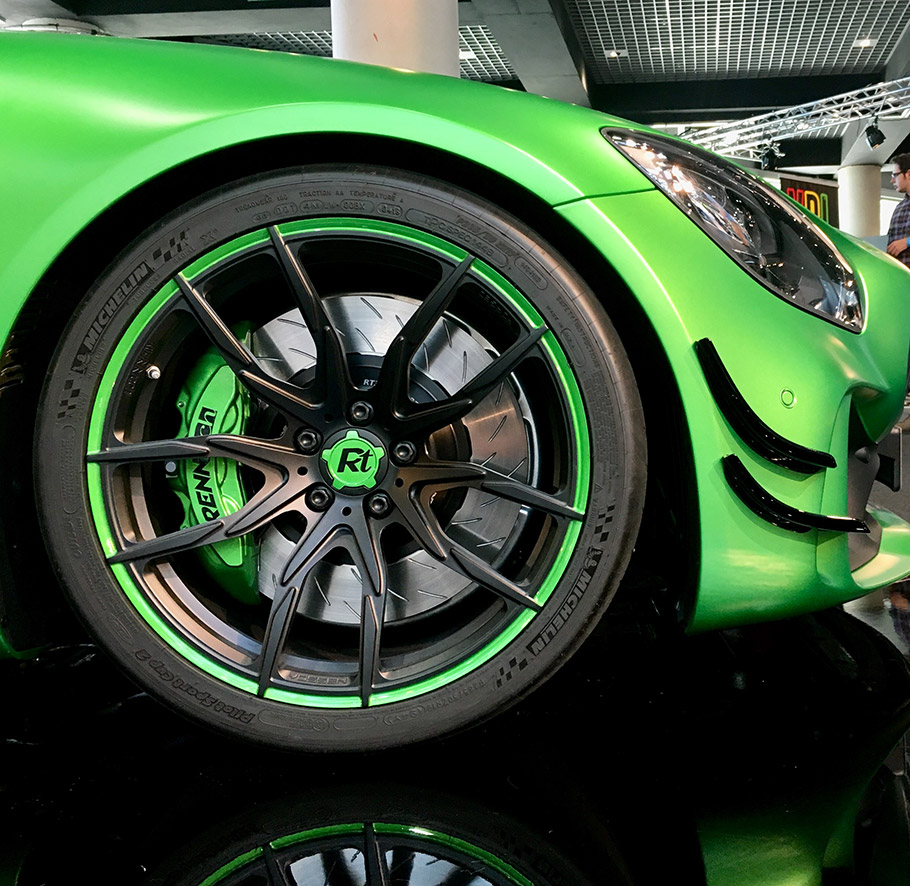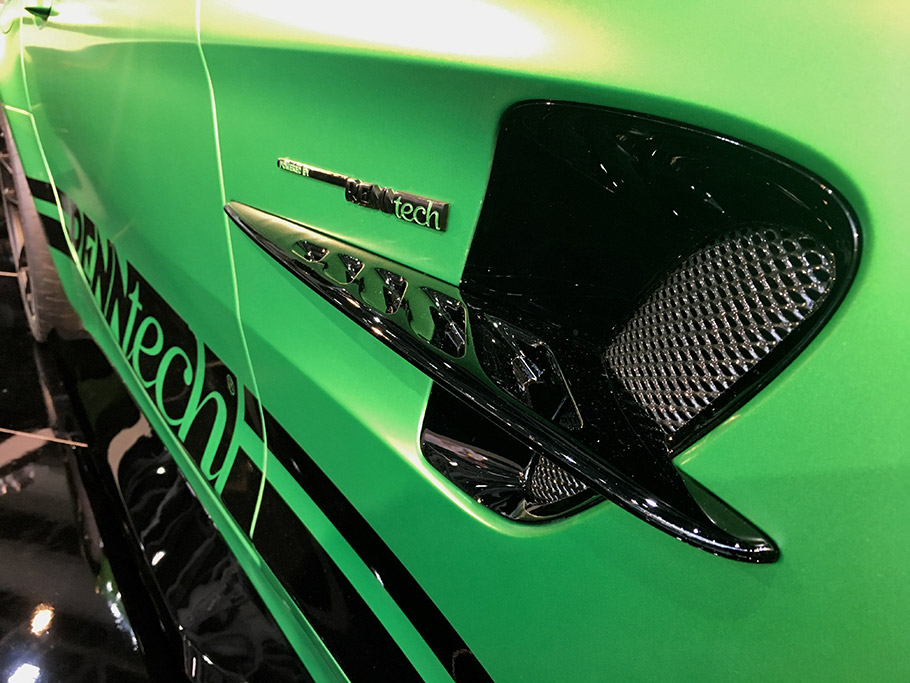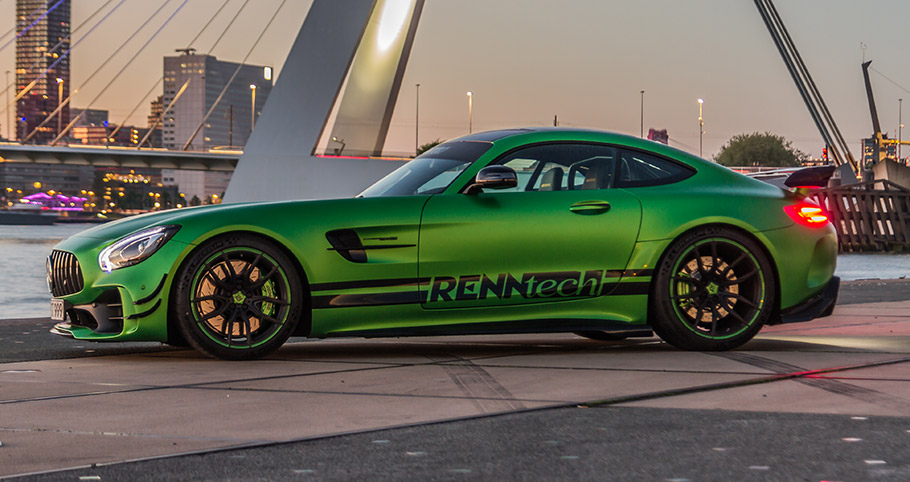 Source: RENNtech