Sportec SP6 X based on 2013 BMW X6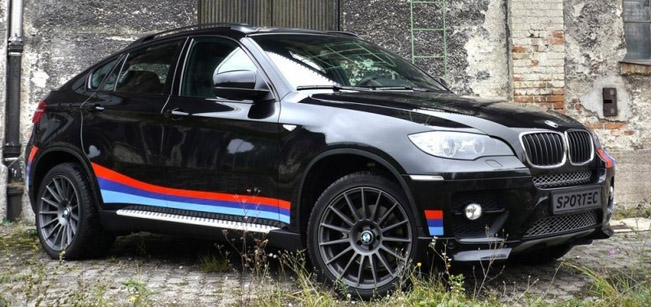 Sportec has announced their tuning package for the new 2013 BMW X6 Facelift. The big SAV comes not only with styling modifications, but with some serious additional power.
The inline-six 3.0-liter twin-turbo diesel is boosted to 375HP (276 kW) and 747Nm (553 lb-ft) of torque. This is an increase of 72HP and 147Nm of torque. The result is thanks to only an ECU re-map. 0-100 km/h in 5.4 seconds and a top speed of 264 km/h (164 mph). This is 1.1 seconds quicker to 100 km/h and an increase in top speed of 28 km/h.
The 8-speed ZF automatic gearbox is also tuned. It changes gears a lot faster thanks to the revised ratios.
The styling updates include a set of 20" OZ lightweight alloy wheels fitted with proper tires. This also saves 40 kg (88 lbs) from SAV's weight.
Last, but not least is a complete sports exhaust system featuring carbon fiber tailpipes.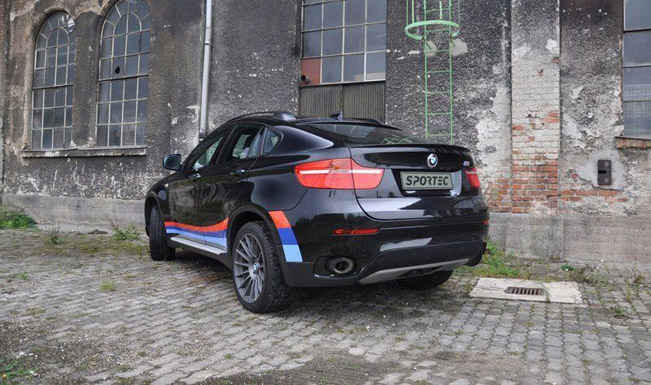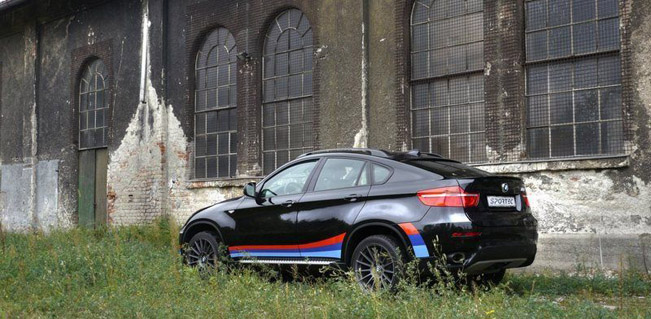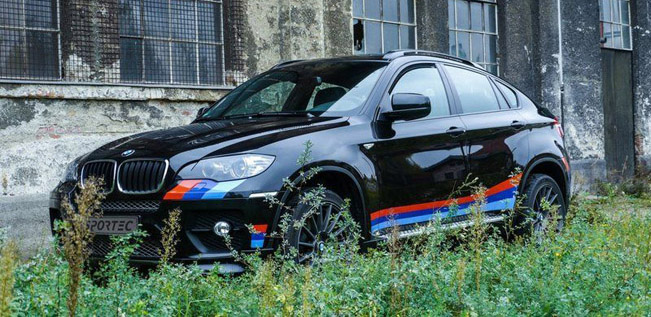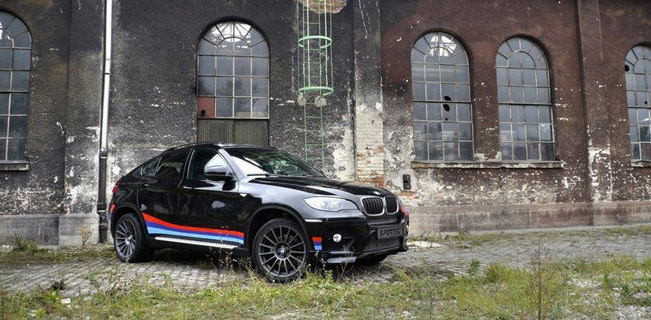 Source: Sportec