Sportec SPR1 FL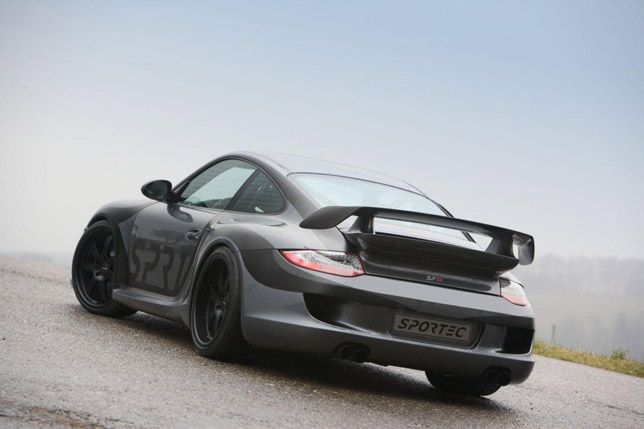 Sportec SPR 1 FL is the latest project of the tuning company. It is based on facelifted 997 Porsche 911 Turbo.
It boasts new semi-sequential gearbox, new facelift LED taillights, rear bumper and side mirrors.
The power is the same - 858PS (631 kW) and 880Nm (649 lb-ft). It comes from 3.6 liter twin-turbo flat-six. The engine updates include new Smooth Flow intake manifold with two injectors per chamber, a Carbon Ram Air intake system, high-performance intercooler and two hybrid turbochargers.
The other upgrades are the new 6-speed gearbox fitted with a Sportec high-performance clutch, it also features oil cooling.
Performance is blistering - 0 to 100 km/h in 3 seconds flat, to 200 km/h in 9.7 seconds and the 300 km/h mark comes in less than 18 seconds. Vmax - 380 km/h (236 mph).
Source: Sportec