SR Auto Audi A6 Vossen CV7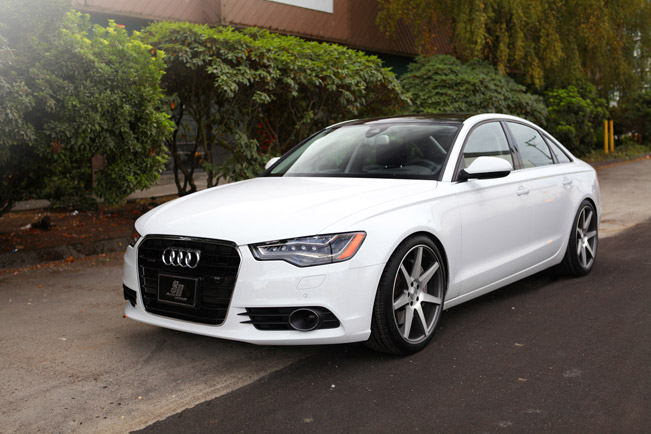 Another exceptional car that SR Auto has just transformed is the famous Audi A6. This powerful A6 generates 245PS (180 kW) and 500Nm (369 lb-ft), thus being able to cover the sprint from 0 to 100 km/h in just 6.1 seconds.
An in order to make it even more aerodynamically inclined, the tuning team combined forces with Vossen wheels. The result is a great visual upgrade in the stance of this brand new Audi.
Vossen's new CV7 model perfectly fitted the A6. The seven spoke wheel reaches from edge to edge create the perception of a larger diameter. In addition to this, these 20 inch wheels include a machined face paired with matte graphite windows.
This combination creates a balance of contrast between the wheels and the exterior, and sets the level of luxury higher than before.
Source: SR Auto Group