SR Auto Ford Mustang - the American Dream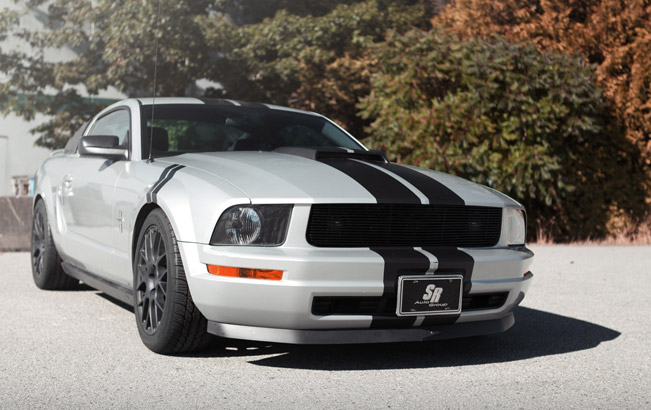 SR Auto Ford Mustang just came out of the dark. Being a Ford Mustang, the car is firstly a true symbol of America's contribution to the evolution of the automotive world.
The modification performed by SR Auto began with the wheels and suspension. To match Mustangs extraordinary power, they decided to equip the car with set of 18 inch wheels. Thanks to them, the tuners increased the profile of the tire to provide more traction.
Furthermore, they have also installed on this emblematic Ford model a set of H&R lowering springs to lower the Mustang's center of gravity. This of course resulted in a more responsive and direct due to the drop handling.
In terms of performance, the tuners chose the simple Magnaflow catback exhaust system. In short, what basically this system did is to free up the airflow while giving this Mustang a nice growl.
In addition the throttle response was also improved via a sprint booster. This significantly increased the throttle response giving the person behind the wheel more control over the machine.
Source: SR Auto