SR Auto Ford Raptor - Unstoppable!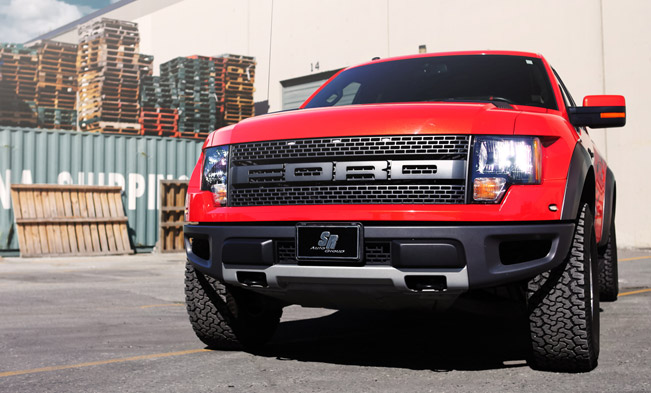 SR Auto Ford Raptor has no boundaries! This tuned Ford can withstand any driving condition, and it is literally unstoppable. SR Auto Group has made this Raptor triumph even more, equipping it with the necessary parts for this purpose.
Firstly, they improved the visibility of the vehicle during its long treks. In order to achieve this they have worked closely with Alumina Xenon company, which engineered a HID bi-xenon conversion system.
This kit they provided is with a straight plug and play system, which allowed the install to happen with complete ease. Next, the tuners paid attention to the performance part of this car.
They selected a short ram intake system made by AirAid, which includes an oil based filter and upgrades the power the vehicle generates. Moving towards the back end, a full stainless steel Magnaflow exhaust system was installed.
The exhaust includes immaculate welds with precise bends. This led to a side exit behind the rear wheel. In addition, the tips have a rolled angled edge to match the leading curve of the rear bumper. The result is that the exhaust now has a stunning deep tone which rises in pitch after 5000rpm.
Source: SR Auto Group