SR Auto Porsche Cayenne Turbo S With Davinci Red Accents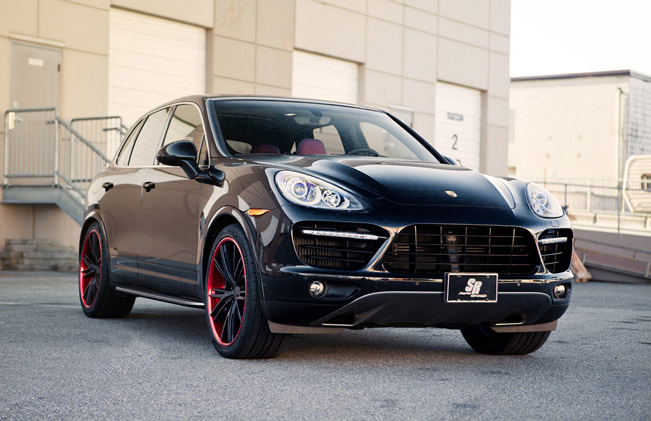 A true instance of luxury and class is one of the most famous SUVs – the Porsche Cayenne Turbo S. Not only because of its undisputable visual characteristics but also because it has the ability to produce 550 hp (405 lb-ft) and 750 Nm (554 lb-ft) of torque. The model accelerates from 0 to 100 km/h in 4.5 seconds and has a top speed of 283 km/h.
What is more, this amount of power is transmitted through a manual gearbox which in addition features an eight-speed Tiptronic gearshift. Of course, the tuning world is famous with the fact that it makes the pretty cars even more appealing. And here step in the tuners from SR Auto Group who have given this Porsche unique new on-road presence.
What they have done basically is to equip the vehicle with PUR 9INE Depth Wheels in glorious shade of Davinci Red. The wheels transcend from its monoblock predecessor, and have three piece design.
The vibrant Davinci Red is combined with signature red brake caliper in order to bring even more style this project. To ensure that the red does not overpower the car, the face of the wheels feature a matte modern black finish. What is left is to mention that the wheels are in size 22 x 10.5".
Source: SR Auto Group