SR Auto Teases Future Project on Liberty Walk Ferrari 458 Italia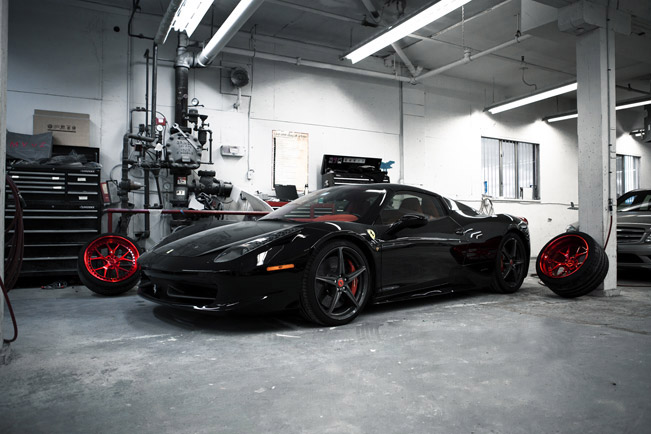 SR Auto Group has teased the public with a picture showing what's new in their garage. And it is a Liberty Walk Ferrari 458. They have announced that this car will stay a little bit longer there because it will be their next big project. Over the upcoming winter months, the tuners will be tackling the task of creating Vancouver's first Liberty Walk Ferrari 458. No other details were revealed. Enthusiasts can follow the build progress on SR Auto's Instagram or official web page.
Ferrari 458 Italia by Liberty Walk is perfectly proportioned. As we can see from the released image, the car is dressed in black paint and will feature some amazing shining red wheels, in the dimension of 20 or 21 inches, with multi-spoke design. We also see that they are coupled with low profile tyres.
Some of the key elements of the Japanese tuning that happened first include front bumper and spoiler set, side skirts, and a duck tail rear spoiler. We are not sure whether there will be any boost of the original engine.
The Ferrari 458 Italia is powered by the naturally-aspirated, direct-injection 4.5 litre V8 engine. It produces 578 horsepower (425 kW) at 540 Nm (398 lb-ft) of torque. This makes it effortless for it to reach a maximum speed of 320 km/h (198 mph).
Another important number here is the acceleration time which this Ferrari has for the sprint from 0 to 100 km/h and it is under 3.4 seconds. The power of the 458 Spider is transferred to the road by Ferrari's class-leading dual-clutch F1 paddle-shift transmission through the sophisticated E-Diff. Stay tuned for more pictures and details! This promises to be exciting project!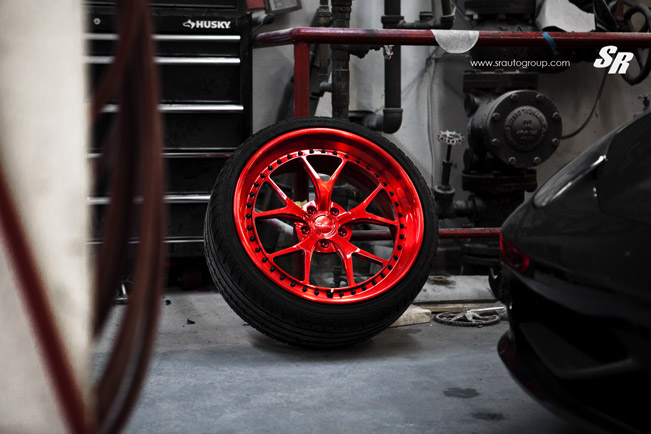 Source: SR Auto Group