2012 SR BMW Z4 – Spicing Everything Up
2012 SR BMW Z4 is the latest conversion by the tuners from SR Auto Group done on a unique BMW model. Although it is not changed in terms of performance, it was "spiced up" with unique design elements.
In short, SR Auto Group has enriched the already outstanding BMW Z4 model. The latter stands for style, speed and performance, and more importantly is able to capture any heart with its 245 horsepower (180 kW).Its torque produces 350Nm (260 lb-ft).
And the result is that the Z4 absolutely effortlessly accelerates from 0 to 100 km/h in only 5.7 seconds.
The so called spicing that came from the tuners was as you might have already guessed from the wheels. And this time they are more than unique. Painted in red, they fit perfectly this BMW Z4, thus making the car the star of the show.
In addition, the wheels are fitted with a set of 20″ CEC C882, which have been revamped with a two tone finish sporting a vibrant red shade. Sometimes a bit of color is just what one needs to spice up ones day!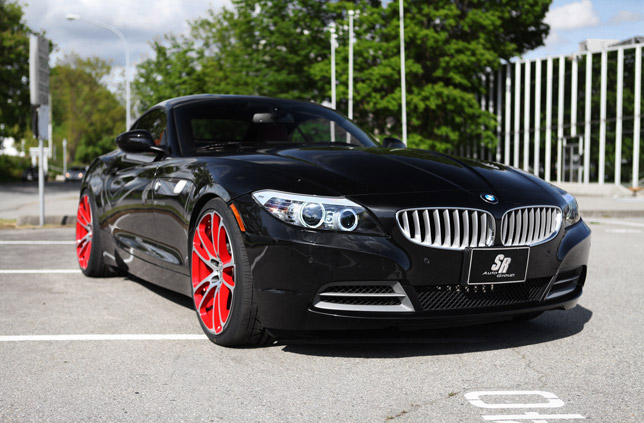 Source: SR Auto Group