SR Project Teflon Don BMW 650i
SR Project Teflon Don BMW 650i is the latest trendy and luxury project from SR Auto Group. It is more than clearly based on the amazing and powerful BMW 650i, which makes this modification a very special one.
650i is equipped with a twin-turbo 4.4-liter V8 engine which produces 413PS (304 kW) and 600 Nm (442 lb-ft) of torque. Hence it is very easy for this car to develop 0-100 km/h for just 5.0 seconds. The engine of this outstanding car is mated to six-speed manual transmission, and in addition the model includes Dynamic Damper Control as standard and the Active Roll Stabilization.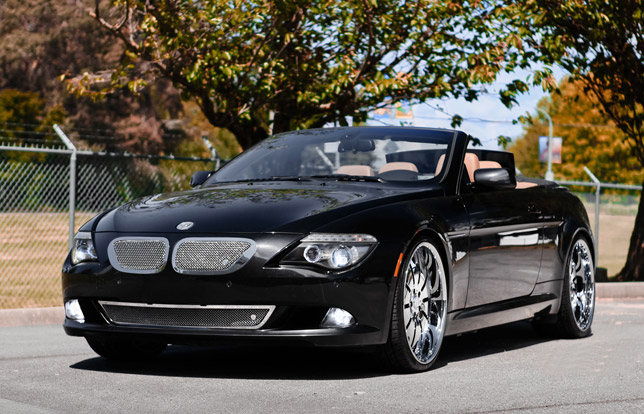 SR Auto Group has grasped the great truth that the automotive industry is like fashion. There are always new trends which appear every day and which must be followed. What they've done with this BMW is exactly this: they are going after the trend which now is all about chrome!
In fact, chrome has been a part of the automotive industry for many years and was a successful attribute to many emblematic vehicles, adorning their forefront.
You can see the same philosophy applied to this BMW, who has been equipped with strut grille set which adds more luxurious outlook. In addition to this, the chrome can be seen on the set of Vellano VSD wheels in a staggering twenty two inch fitment.
We are definitely looking forward to seeing more projects in chrome!
Source: SR Auto Group