SR Project Vindicator Puts PUR Wheels on Ferrari FF
We've said this before: putting a set of wheels on a car and doing a photo shoot is not really a project. SR Auto however, maintain that this is their latest project. It's called the Vindicator and it involves a beautifully white Ferrari FF and... a set of PUR wheels. We are willing to agree that, this being an FF – the first Ferrari ever to feature an AWD system, the wheels do deserve some attention.
The inspiration for it, SR say, comes from their previous...ehem... project called the Era. The FF here has the same PUR 1NE Monoblock 21-inch wheels in a "Modern Black Finish". They have a nice 5-double spoked design and provide a good view of the otherwise red brake calipers which is like eye candy to us.
The Frarri FF has an FM4 layout, that is Front-mid engined/four-wheel driven. For power it uses a 6.3 V12 engine that sends 660 PS and 683 Nm of torque at 6000 rpm through a 7-speed double clutch semi-automatic paddle shift system. The AWD setup in it (which is called 4RM) is around 50% lighter than conventional systems which ensure no typical Ferrari agility is lost along the way.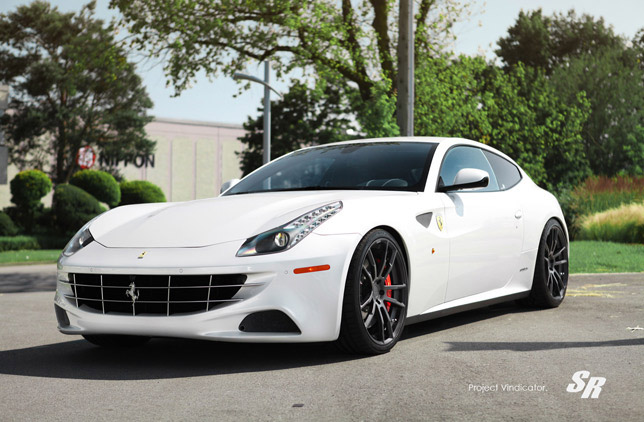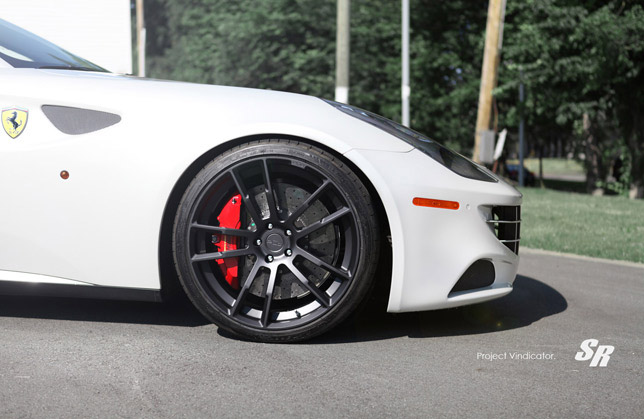 Source: SR Auto