Suzuki To Unveil Five New Concepts At Tokyo Motor Show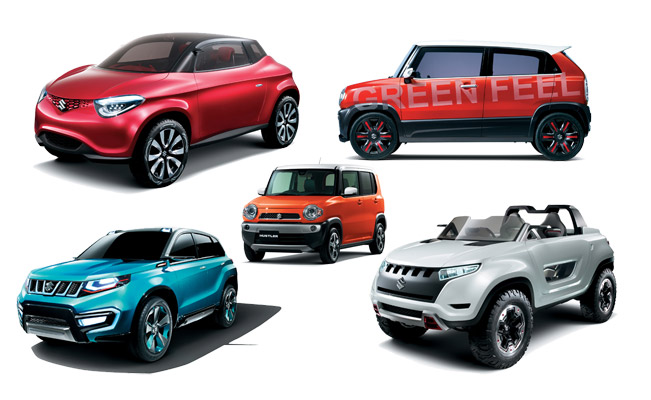 At the 2013 Tokyo Motor Show, Suzuki will exhibit five new concept vehicles. The event will open to the public between 23rd of November and 1st of December. For this year's show, the brand has chosen the theme "Let's Create a Brand New Story".
All of the concepts carry another slogan "Small Cars for a Big Future", and this means that they will offer to the visitors a vision of what cars should be available in the near and distant future.
In order to create a Brand New Story the cars are packed with Suzuki's attractive products and unique leading-edge technology.
What is more, the design of the vehicles features an S-shaped border that depicts lightness and softness. In addition, a wide panoramic screen measuring 3.6m x 40m is set at the back of the stage of brand's stand at the show. There all of the videos of the concept cars will be streamed.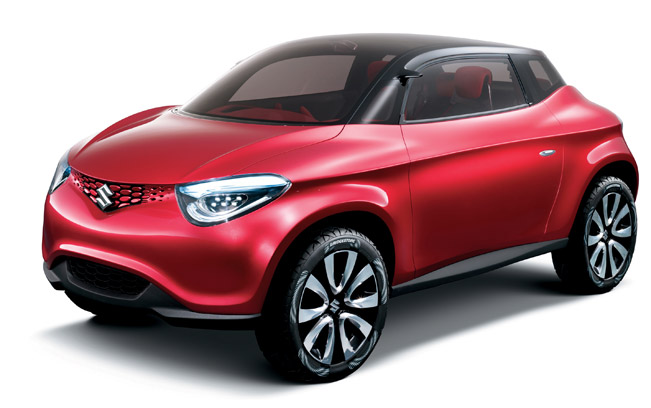 The first model to be introduced is the Crosshiker, which is a compact crossover that combines a youthful styling with dynamic weight reduction and highly-efficient power train. As a matter of fact, this particular model is an alternative of the 2011 G70 concept car that was packed with lightweight and fuel-efficient technologies.
However, the Crosshiker utilizes the next-generation lightweight platform and it offers a weight of a minicar – just 810 kg. The model is equipped with a newly developed 1-litre 3-cylinder engine which is efficient and eco-friendly.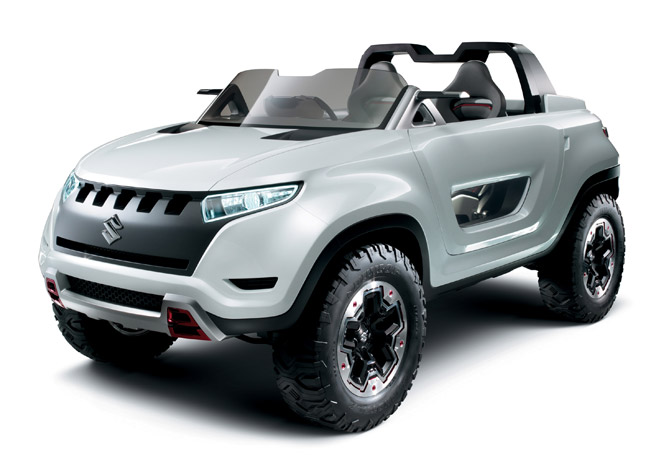 The second concept is recognized under the name of X-LANDER and it is a real 4WD hybrid with a distinctive personality. This model is perfect for both the urban area as well as the field. This concept model is based on the Jimny 4WD vehicle and is equipped with a 1.3L engine and a newly developed automatically controlled manual transmission.
It includes a compact lightweight hybrid system equipped with a highly-efficient motor built onto a 4WD system. The vehicle has also an exclusive design and looks like a fusion of off-road power and mechanical precision.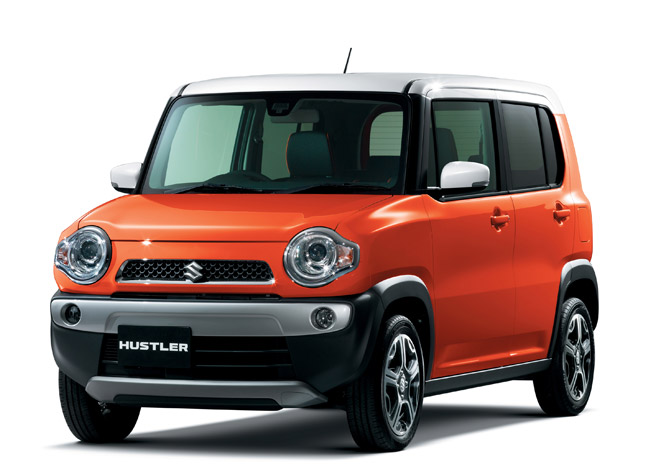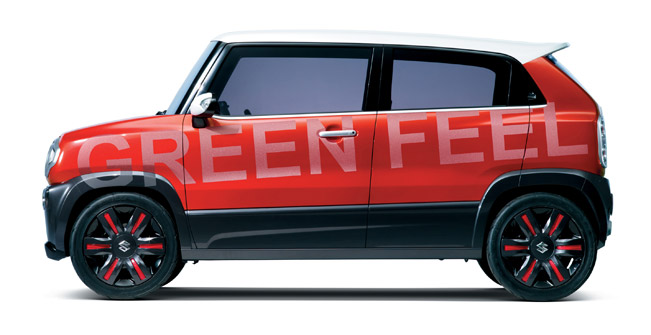 Next, is Suzuki's HUSTLER Concept which is a "crossover" that suits an active lifestyle. It resembles more a minicar and it is suitable for those who love the nature, outdoors and sports. The car is practical and yet stylish and has plenty of SUV touches, combining a rugged exterior with a roomy, comfortable, and useful interior.
The HUSTLER Coupe is the fourth concept which is based on the previous one, and is again a minicar-crossover coupe that has a beautiful silhouette.
At last but not least, the Suzuki iV-4 is a compact SUV with a powerful design which is equipped with Suzuki's next-generation 4WD system ALLGRIP and will be launched in Europe in 2015.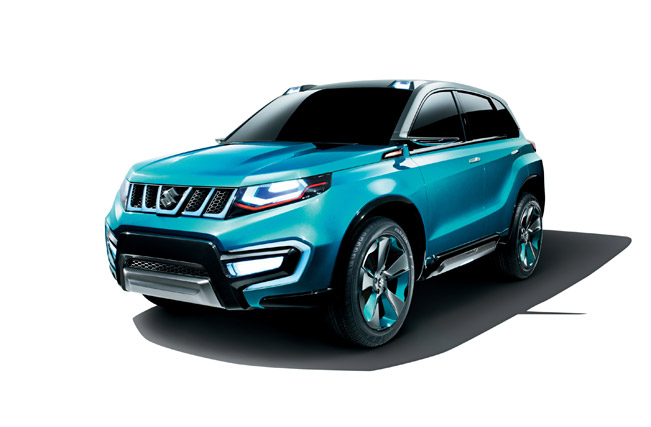 Source: Suzuki