Team 46 Drives an Aston Martin DBS that Glows in the Dark

Do you remember the Nissan which has these superpowers to glow in the dark? Well, if you do then you'll know why this Aston Martin DBS have the same capabilities. For those who don't, I must explain what has happened with both cars. First and foremost, they both can glow in the dark. This might sound very improbable, but actually it is actually due to the application of a very simple technology.
SEE ALSO: Nissan Invents LEAF EV that Glows in the Dark [VIDEO]
The paint used for covering the exterior both the Leaf EV and the DBS absorbs UV energy during the day so it can glow during the nighttime. This is a spray-applied coating or a foil-wrap, which absorbs the daylight and when the night falls, the absorbed energy can glow between eight and ten hours.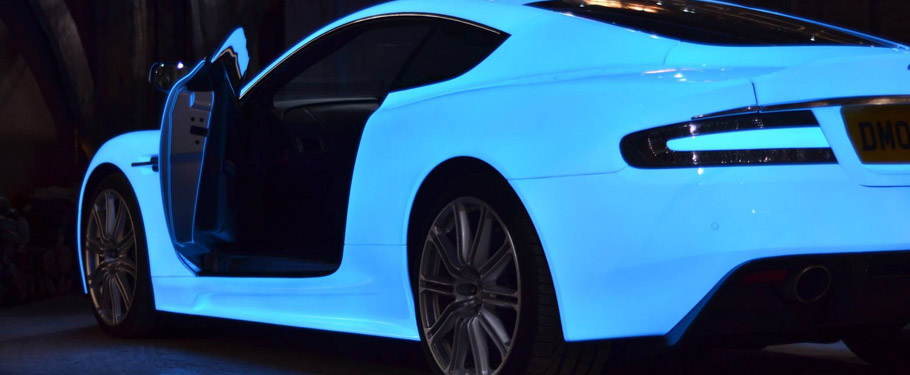 The creator of this innovative technology is Hamish Scott and has named it STARPATH. Both paint and foil are made of entirely organic materials. Scott actually used Strontium Aluminate to achieve the result. Another very interesting fact about this paint is that it could last for 25 years.
Now, Nevana Designs has applied this technology onto the DBS. The car is actually getting ready for the Gumball 3000 rally. The vehicle will be driven by Team 46 and in particular by David Morgan, who is proud owner as well. With this car he will definitely achieve his goal, namely his unique Aston Martin DBS to stand out among other cars.
Source: Nevana Designs via Facebook