Tesla Model S by Larte Design Gets Upgraded to 900 hp

It is hard to forget the spectacular lava-infused Tesla Model S by Larte Design, isn't it? The car was revealed two weeks ago at the Top Marques Monaco and caused a big furor. And if you think that there is nothing new going on around this project then you are definitely wrong. The car is getting a performance upgrade, which will make it even more powerful.
Named Elizabeta and colored in fiery red, this Model S is now getting an exuberating white version, which is currently in preparation at company's division in California. It will be extremely hot variant of the car, because of its spectacular 900hp capability. In comparison, the red Elizabeta produces "only" 700 hp.
SEE ALSO: Take a Look at this Lava-Infused Tesla Model S
What is more, this will not only raise the performance of the car with 29 percent but will also show any higher energy consumption, meaning that it will have similar reach as the production variant. Furthermore, this version of the Elizabeta will also feature lightweight front and rear bumpers made of basalt fibers just like its sibling.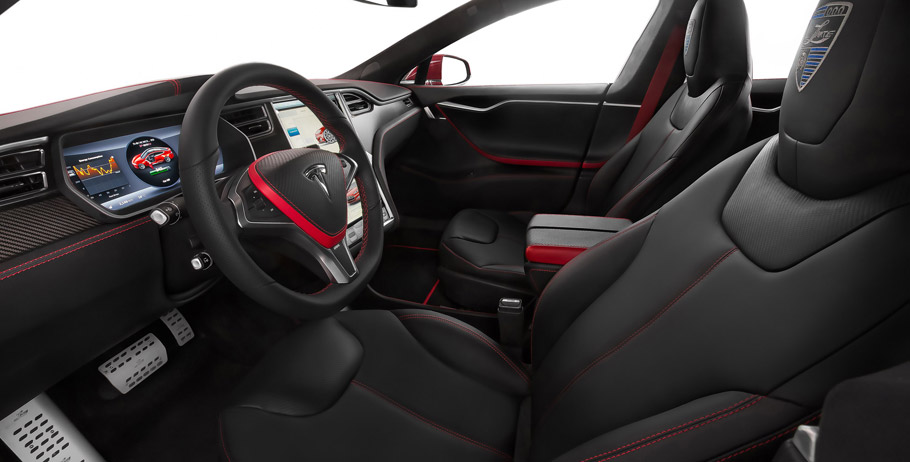 To remind you, Larte Desin's bodywork weighs just 13kg altogether, not only due to the aforementioned bumpers, but also because of the carbon fiber elements included in the front bumper, wheel arches, side skirts, trunk lid and the rear diffuser insert.
And for those who really like the noisy sound of a petrol engine, the tuner has prepared a sound module, which can acoustically mimic car's acceleration. Oh, and have you noticed the revised interior as well?
Source: Larte Design