TUNE IT! SAFE! Brings a Special Chevrolet Corvette Model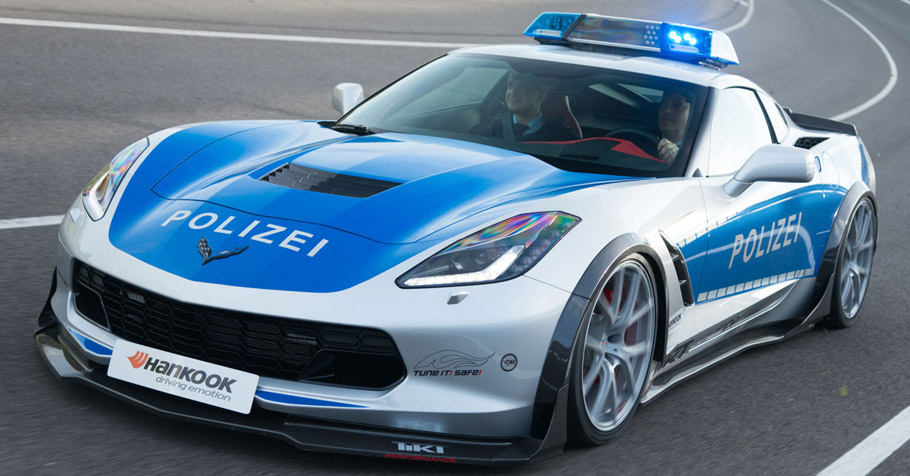 One-of-a-kind Chevrolet Corvette will support policemen in Germany. Especially sponsored by the German Federal Ministry of Transport and Association of Automobile Tuners, this beast is ready to show who is the boss in the neighborhood and beyond. So, apart from being a Chevrolet vehicle and apart from looking great with the special police livery, what makes this vehicle so fearsome and awesome?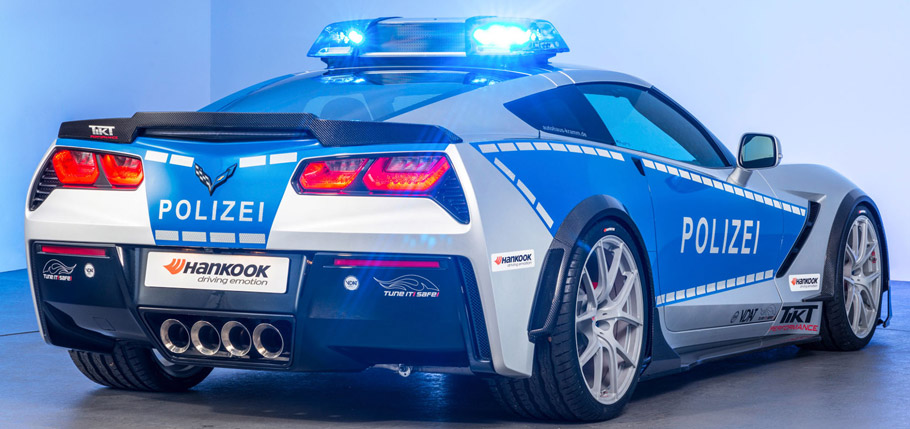 First of all, it was built by TIKT Performance and now proudly demonstrates a carbon-fiber body with carbon-fiber front lip spoiler, extended fenders and special side skirts. This vehicle is both sexy and aggressive. And surely will serve the police well. In fact, it also features a special lightning pack that adds everything needed in order to make this vehicle look like a police car. And on top of that, the special Chevy machine is geared with 19- and 20-inch RR-1 forged alloy wheels with grey fihish and Hankook tires.
SEE ALSO: 2016 Chevy Cruze Goes on Sale Next Spring. Pricing Starts at $17,495 USD
And what about the performance features? The sweetie is capable to go from 0 to 100km/h (62mph) in 4.2 seconds and offers a top speed of 290km/h (180mph) thanks to the monstrous 6.2-liter power unit that produces a total of 466hp (343kW) and 464lb-ft of torque. It works in perfect harmony with the seven-speed manual transmission and offers enhanced flexibility and versatility.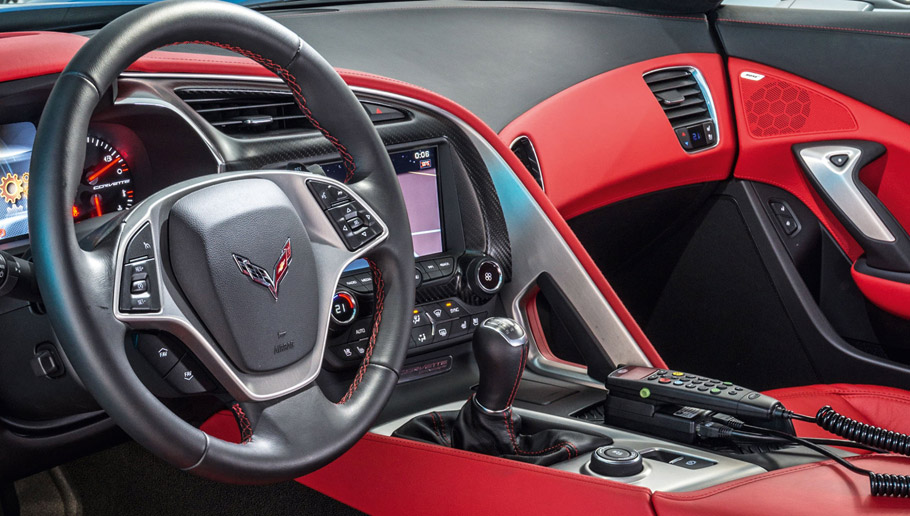 It looks like bad guys will have some hard time escaping that beast. We wish that this vehicle brings even more justice around German streets and contributes to all people's happy and safe life.
Source: TUNE IT! SAFE!