Unlim 500+ : 2012 SUV Top 3 [video]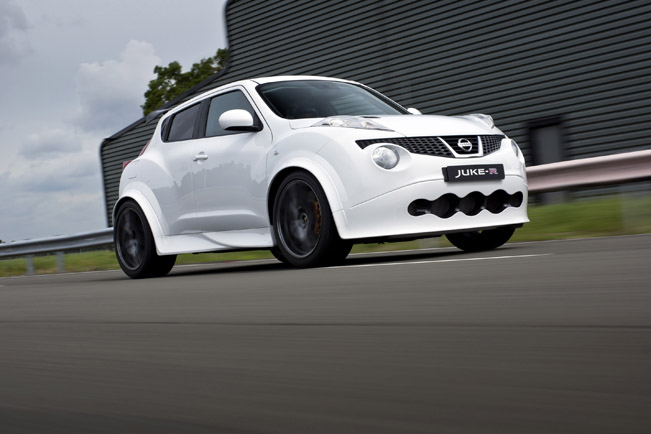 After 2012 Sport cars top 3 video, Dragtimesinfo has released another interesting clip with top 3 of the fastest SUVs.
On third place you will see a mighty Jeep SRT-8 7.0 Supercharged with Nitrous Oxide System. It pumps 718HP and finishes the 1 mile drag race in just 29.426 seconds with 274.8 km/h. In this particular race, it overtakes BMW X6M PP-Performance Stage 4 with 760HP.
Second is another Jeep, Grand Cherokee SRT-8 7.0 Twin Turbo again with Nitrous Oxide System. It has around 1100HP, which are enough to set 27.202 seconds at 1 mile race with terminal speed of 274.39 km/h.
And the winner is Nissan Juke R Stage 2 with 750HP. The small SUV stopped the clock at 27.158 seconds crossing 1 mile mark. The speed is 287.31 km/h. It is interesting that the tuned Juke R dominates a powerful CLS 63 AMG PP-Performance Stage 2 with 712HP.
Enjoy the video!
Source: Dragtimesinfo via Youtube