Venturi Automobiles: year 2008
All year round we worked hard to develop the most efficient electric cars in the world, but also the "zero emission" urban vehicles adapted to the evolution wished by cities which become often too much polluted to insure the air quality needed for life.
And so we presented in March 2008 the electric Citroën Berlingo "Powered by Venturi" as a result of a strong collaboration between PSA Peugeot Citroën and Venturi. This vehicle is now in final of a tender from La Poste (French Post Office) regarding the supplying of 500 electric vehicles.
In April, we unveiled the VM 300, a brand new electric motor of 300 hp for the Venturi Fétish which has known many improvements and is today the most efficient and the safest electric sports car.
During the Paris Motor Show in October was exhibited for the first time the Venturi Volage, result of the partnership between Venturi and Michelin. This vehicle, equipped with the last evolution of the "Michelin Active Wheel", is, with its 4 driving wheels and its active suspension, the most advanced GT in term of technology. This electric car, greeted as a major headway all over the world, establishes a real innovation in regards of its architecture and design.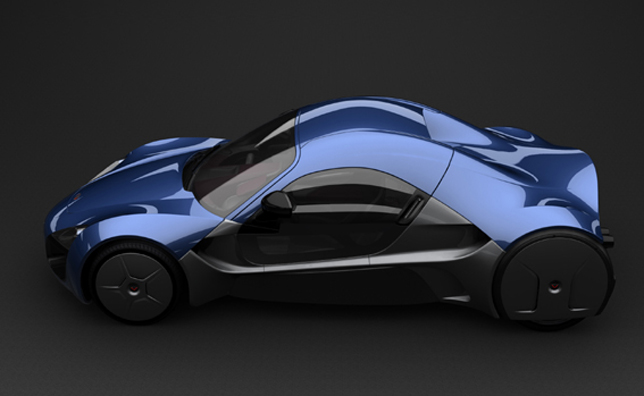 At the same time, as a result of the considerable interest shown by the public in the Eclectic Concept (presented in 2006 and consecrated best innovation of the year after the I-phone by "Time Magazine"), was presented the final version of the Venturi Eclectic which is more compact, lighter et more urban, adapted to mass production. Eclectic is ready to confront the important stakes that await it: 86% of interviewed persons on the Venturi's booth during the Paris Motor Show think it is the ideal vehicle for being used in self-service in city* while its Designer, Sacha Lakic, has just received the "Good Design Award" on the 10th of December in Chicago.
Thanks to all to have participated in the fantastic human and technological adventure which we live, with a special thanking to the press to have followed more than ever our works with attention.
2009 will be a strategic year for Venturi which will launch in Sablé-sur-Sarthe the construction of an assembly plant of electric vehicles.