Vilner Restores 1938 Opel Olympia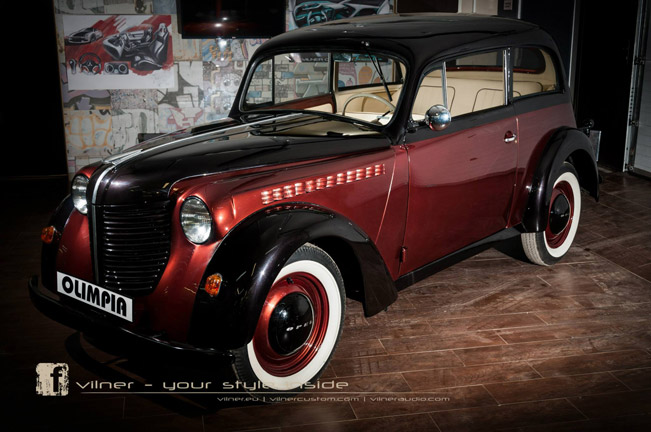 Opel Olympia is one of the icons in the automotive industry. The compact car was in production from 1935 to 1940, and from 1947 to 1953, and then again from 1967 to 1970. As a matter of fact, the first Olympia was Germany's first mass-produced car with an all-steel unitized body which delivered an enhancement of the weight of the model.
In addition, Olympia was a revolutionary car, because for he first time in the automotive world, there has been used spot welding, advanced types of steel, and a new production line layout.
At first, the vehicle was equipped with 1.3 litre engine, but from 1937 the latter was substituted by the 1.5 litre overhead valve unit. The new powerplant was able of generating 37 hp (27 kW) on its way to a top speed of 112 km/h (70 mph).
And today we would like to introduce to you a very interesting project on a 1938 Opel Olympia done by the luxury tuning specialists at Vilner. Not many professionals in this industry can make a 75-year-old car look like it has just come out of the factory.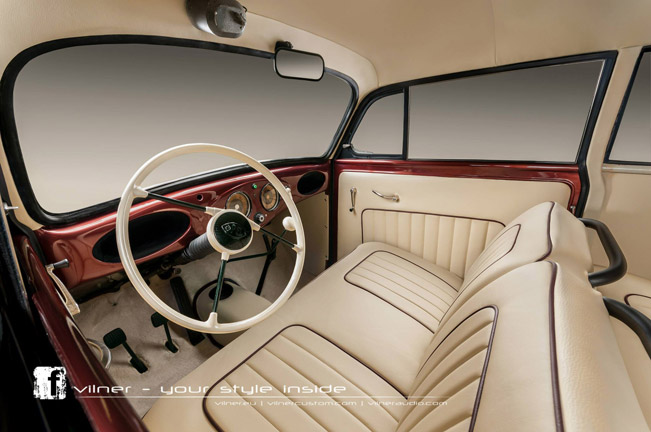 As one can judge from the pictures below, they have entirely restored this Opel. However, the client didn't want the production exterior color, so the tuners painted the car in new dark brown and cherry dye.
Of course, some modern touch was added to the interior as well, and hence it was equipped with brand new leather wrapping of the seats in light color with some contrasting elements included. Reupholstering has been also done on the ceiling, seats and the doors.