Vilner and their Mind-Blowing Tesla Model S [Before & After]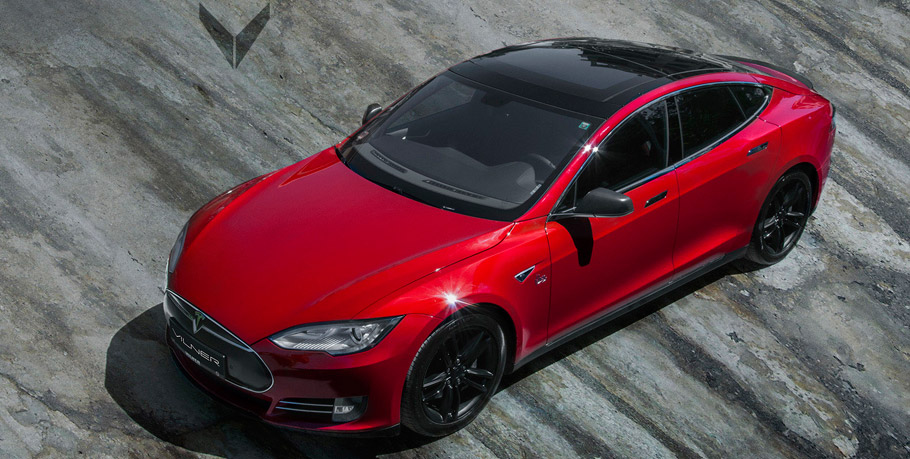 It was about time that the extremely professional tuning specialists at Vilner got their hands on vehicles like the Model S. The electric vehicle is one of the most coveted cars on the planet and one that can not be seen in our everyday life. And so are Vilner tunings. So wasn't it just perfect for Vilner to finally customize a Model S? The answer is absolutely positive! Just see the results in the before an after pictures to make sure of that.
The work on the car includes smooth but valuable changes throughout the exterior and prominent ones inside. And by the way, they perfectly blend with Tesla's classic lines, flowing forms and design scheme, making it look like a more expensive trim level.
Carbon Infused Exterior

Some of the key changes have been made onto the front of the Model S, thus making it look more in harmony with its rear end. Precisely, the atelier has substituted the plastic parts in black piano varnish up front with elements made entirely from carbon composite.
SEE ALSO: Art Studio Vilner Officially Opens Doors in Beijing
To add even more harmony, Vilner equipped the Tesla with brand new carbon rearview mirrors, while at the same time changing the stock wheels with 19-inch alloys, which round out the athletic visual stance of the Model S.
Red Passion Inside

For the cabin, the tuner decided to count on the contrast, thus using a color design scheme in black and red. To go into details, the bright ceiling was wrapped in black Alcantara, which also covers the columns. The contrast is made via the bare crossbar of the glass roof, which is dressed in red Alcantara.
The passionate red hue was also a main choice for the sun visors, the visor over the instrument display and the bottom of the V on the steering wheel. But the most prominent use of red is seen on the seats and door panels. Decorative stitching on both is just a prerequisite.
There is even a functional improvement here: the extension of the front armrest. Since the standard one is not the best design idea, Vilner decided to stretch its horizontal surface with 12 cm. At last, the final touches are the black Alcantara on the seats and the royal burgundy seat belts. The bag made by the company is a stylish compliment that has been created with the same materials used for the making of car's new upholstery. And isn't this the perfect way to round out any tuning project, don't you think?
Source: Vilner