Vorsteiner V-RT Edition 997 Turbo
The Vorsteiner V-RT (Vorsteiner Race Technologies) latest aerodynamic & forged wheel package is finally being released to the public to add to the current V-GT lineup for the 997 Carrera.
The exterior aerodynamic package consists of 3 primary packages. Up front is a new replacement front fascia that features larger carbon fiber air intakes for the radiators and elimination of the fog lights like the factory 997 GT2. A removable dry carbon fiber front lower spoiler adds additional down force to the front end while protecting the front bumper from any steep inclines or road hazards. The principal challenge of this front bumper was maximize weight savings . This was achieved by eliminating the fog lights, and replacing the factory plastic air ducts and hardware with carbon fiber ducting as a molded single component of the front bumper.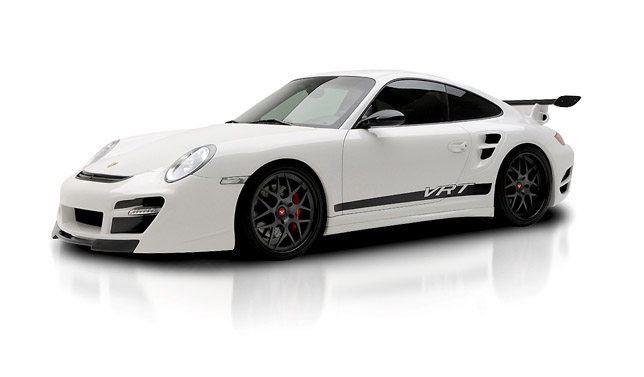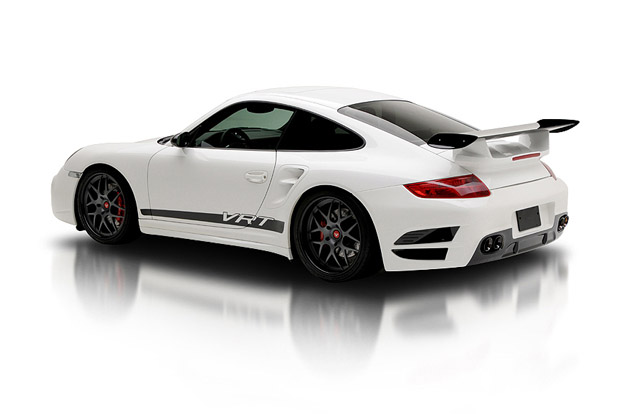 The V-RT rear bumper is also designed to offer the 997 Turbo with a wider stance with enlarged side intercooler extraction vents that house a replacement dry carbon fiber shroud that is approximately 35% larger for improved airflow through the intercoolers. The rear bumper also features a new molded carbon fiber rear diffuser with integrated twin aero fins that encompass the quad sport exhaust tips.
The V-RT rear end is completed with a carbon composite rear deck lid/engine cover with twin ram air scoops that feed air into the engine bay and air intake for maximum airflow and cooling. Additionally a carbon fiber wing blade enhances the final appearance while increasing down force to the rear of the vehicle at high speeds.