Wald International's Sportsline Package is Ready to Adorn the Audi A5 Sportback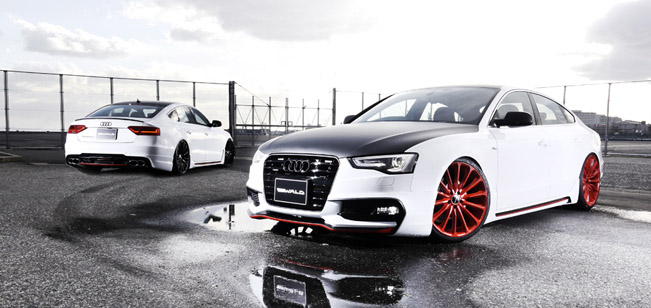 Earlier this year, Wald International released an aggressive body kit for the Audi A5 Sportback. The Japanese company prepared back then a "Black Bison" tuning kit, giving the S trimmed car a new look for the front air intakes. In addition to this, Wald International also supplied this Audi with a chin spoiler, side skirts and inserts for the front and rear fenders. We can not miss the wheels, nor the lowered suspension or the shadow-line black trim.
But … this was only a preview. Until now, because the tuners has finally released the official and full tuning of the car. And it simply looks breathtaking!
Let's see what happened. Obviously, the exterior of this hatchback received a new front spoiler, the side skirts were refined and a rear bumper insert was added. If that's not enough, Wald International has prepared for the capricious customers trunk-mounted spoiler stainless steel exhaust tips and exhaust system.
And we definitely dig the design scheme of the exterior. As you can see it is based on three colors: aggressive red, black and white as a basis. The red and accents are featured on the rear skirts, side steps, front half spoiler and the trunk spoiler.
Oh, just take a look at the multispoke red wheels fitted with low-profile tyres. The hood and roof is decided in black, so that the sporty appearance of the car can look more convincing. No changes or whatsoever have been made to the interior or engine. Because this is a Sportsback, best case scenario is that it is driven by the 3.0 TFSI supercharged V6 engine boasting 329 hp (242 kW) at the least.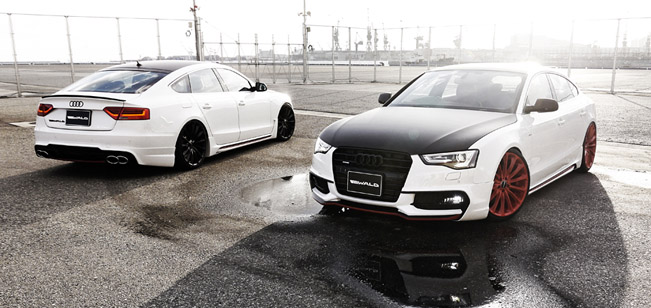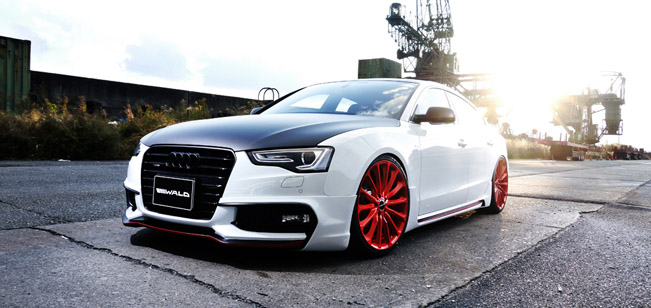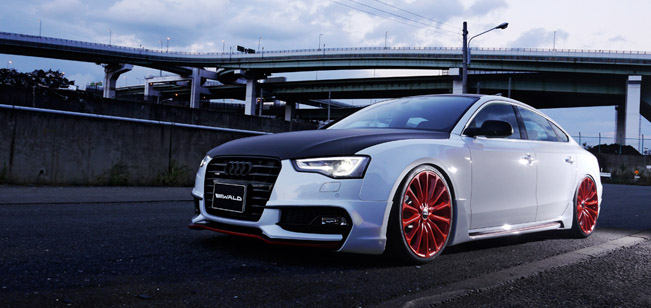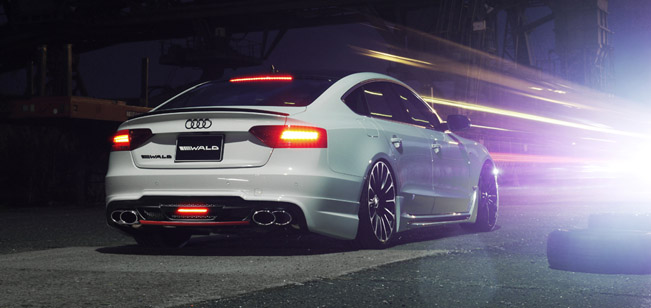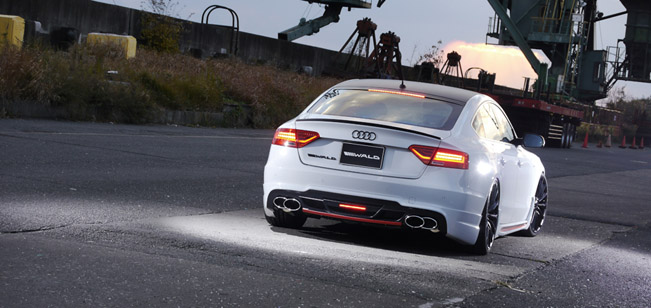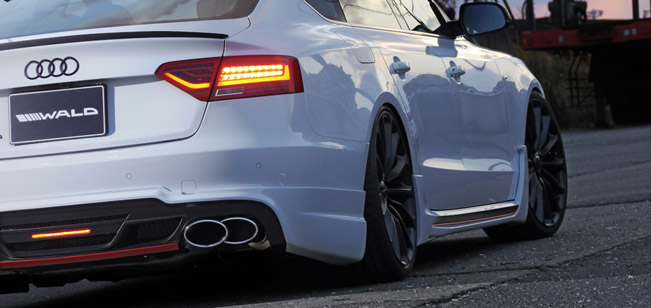 Source: Wald International