A Wide Spectrum of Weitec Suspension Systems
Whenever in need of suspension bits and pieces, two names should...spring to your mind – KW Automotive and Weitec (by KW Automotive). We've always felt that someplace desolate hides a great storage house (think Indiana Jones and the Kingdom of the Crystal Skull type of installment... you know, with the big storage house part that... never mind). So at that place, KW stockpiles springs and shocks and all kinds of coilover kits. A shopping cart can be hooked up with a suspension if it was up to them.
What we have here is not exactly a shopping cart, but it is close. It's an Opel Zafira Tourer C which has been fitted with some Weitec sports springs and the end result is a low-riding fun wagon (that doesn't sound right). Obviously, the graffiti paint job and the wheels help boost up the appeal but the main point is that this Zafira is now 30 mm lower than the standard one. Useful? Maybe. Cool? Definitely.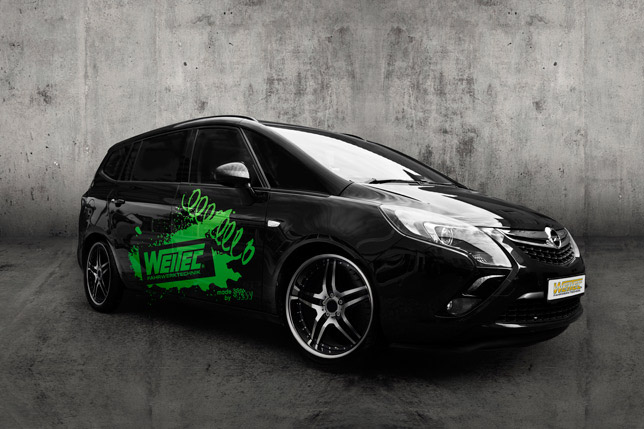 What about some lowering springs on an already cool car? Say a Peugeot 208? Sure – 30 mm less ground clearance for that one too. A VW Golf 6 GTI? Bring it on. A Kia Cee'd, an Optima? Just state your preferences.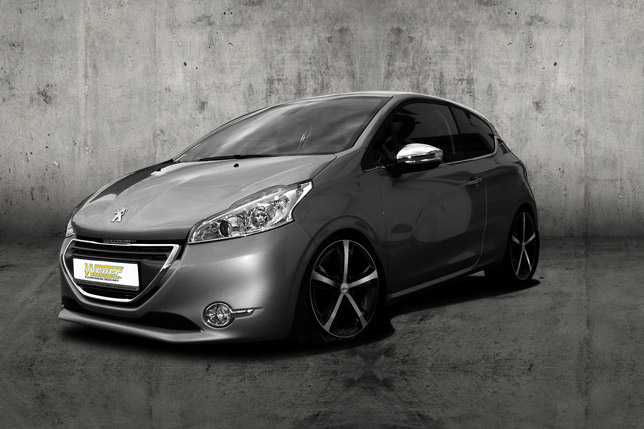 Source: Weitec