Z-Performance team refines an Audi RS 3 model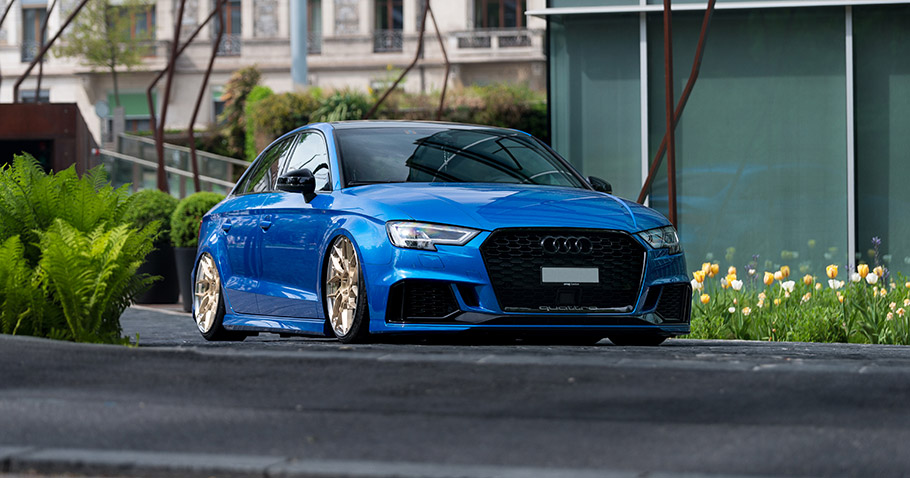 Audi RS 3 is surely one of brand's most popular and beloved models. And since it got a neat facelift back in 2017, the sporty vehicle proved to anyone that it can be a mighty rival to any other machine in the segment. However, engineers at Z-Performance decided to see whether they can make the vehicle even more appealing to customers and enthusiasts.
The tuning team has decided that they would focus more on the drivetrain system rather than improving the exterior features of the RS 3. For this particular project Z-Performance included ZP FORGED 5 Super Deep Concave wheels and new axles. These feature seven royal gold Y spokes in the center and polished rim. Their size is measured at 9x19-inch and are wrapped by sporty 215/35ZR19 Hankook Ventus S1 evo tires. Sweet, right?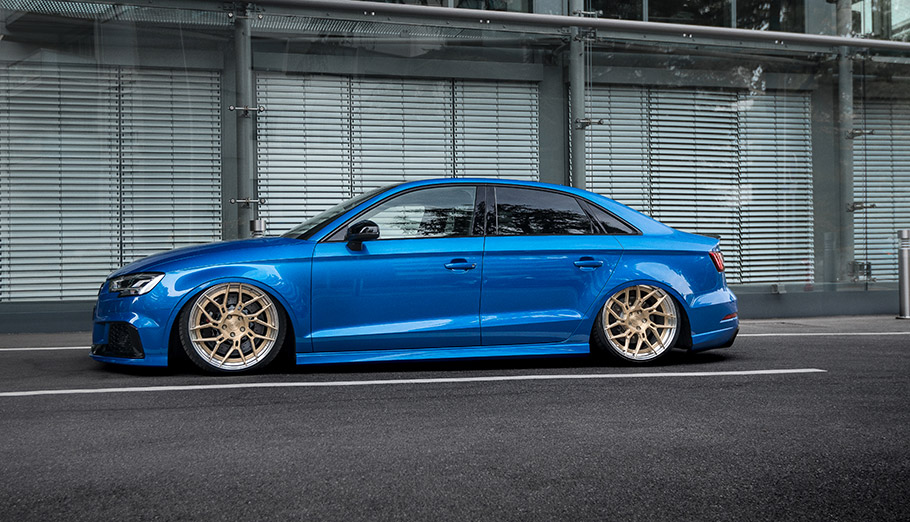 Furthermore, Audi's overall height has been lowered – this allows support for the new wheel-tire combination and contributes to better road and track stability. Also, Z-Performance team has included new suspension system – it is based on Competition Series from HPS and features a n Acuair e-Level modude that allows further height adjustments.
SEE ALSO: Mazda launches exclusive CX-3 vehicle for Japanese market
So, how do you find the new guy? We surely love it. And the thing that we liked the most is that Z-Performance has maintained the well-known Audi features and has used these as a foundation for the exclusive upgrades.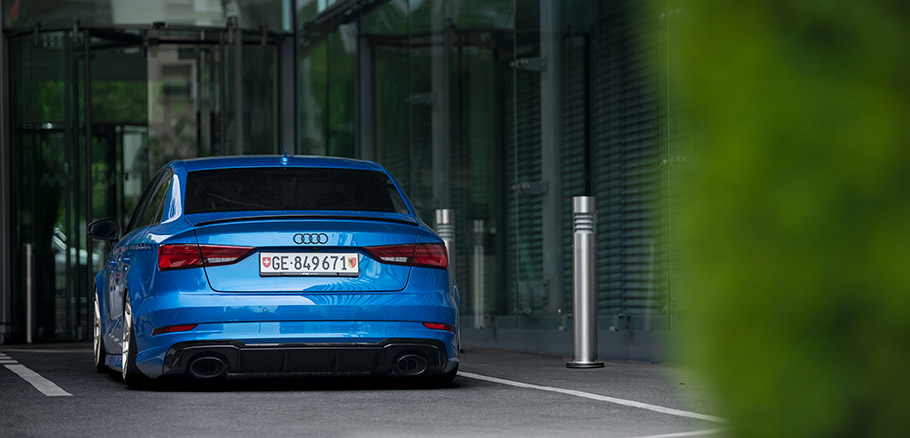 Source: Z-Performance