2012 Acura TL on sale
Acura has officially announced that from March 18, a revised version of its Acura TL model will be on the market, boasting number of exterior improvements, new Sequential SportShift 6-speed automatic transmission, revised interiors, upgraded gadgets and numerous NVH improvements for more comfortable and an even quieter cabin.
On the outside, the 2012 Acura TL has a re-shaped front bumper with optimized aerodynamics, new grille, refined headlights, a new fog light design and shorter front overhang, as well as a new rear bumper backed by updated taillights and a thinner rear trunk edge trim.
Damon Schell, Senior Designer, Acura Design Studio, shared: "With the 2009 TL, the exterior design was a lot about passion. With the 2012 TL, we pushed for an increased level of sophistication."
Continuing in the power compartment, the upgraded 2012 TL benefits a Sequential SportShift 6-speed automatic transmission, which incredibly improves the efficiency yet utilizes a sport-minded double-kick-down feature that lets the driver command a double downshift— such as from Fifth to Third gear. In addition to that, Acura has further packed the ride with a Drive-by-Wire throttle system and an external transmission cooler.
At the sales start, the 2012 Acura TL will be price-tagged at a MSRP of 35,605 USD, while the TL SH-AWD will boast an MSRP of 39,155 USD.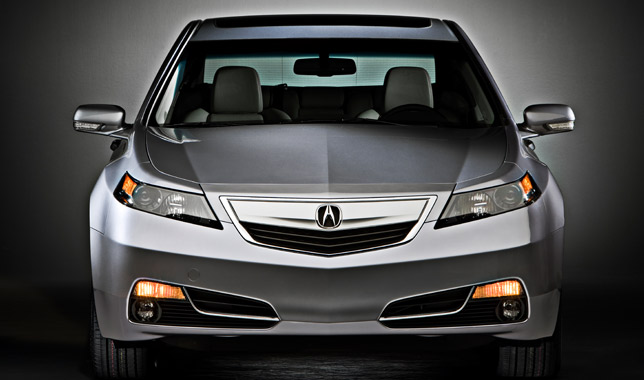 Source: Acura