2012 Geneva Motor Show: Maserati GranCabrio Fendi Edition
Maserati has brought the special edition GranCabrio Fendi at the 2012 Geneva Motor Show. It was firstly introduced at the Frankfurt Motor Show in September, last year.
The vehicle boasts 20" alloy wheels, special interior and a mighty 4.7 liter V8 under the bonnet.
Silvia Venturini Fendi's specially crafted logo seals this collaboration. A silver oval plaque with the engraving of the Maserati Trident, Fendi logo and the five-digit series number is located on the dashboard, in front of the passenger seat, and on both sides of the black cloth folding roof.
The GranCabrio is powered by a 4.7 litre V8 engine with 440 PS (324 kW) 7000RPM and 490Nm (361 lb-ft) at 4750RPM. It is mated to an automatic transmission sending all that power to the rear wheels.
0-100 km/h in 5.4 seconds and a top speed of 282 km/h.
Packed with the longest wheelbase on the market – 2,492mm, the car also ensures excellent and joyly driving experience.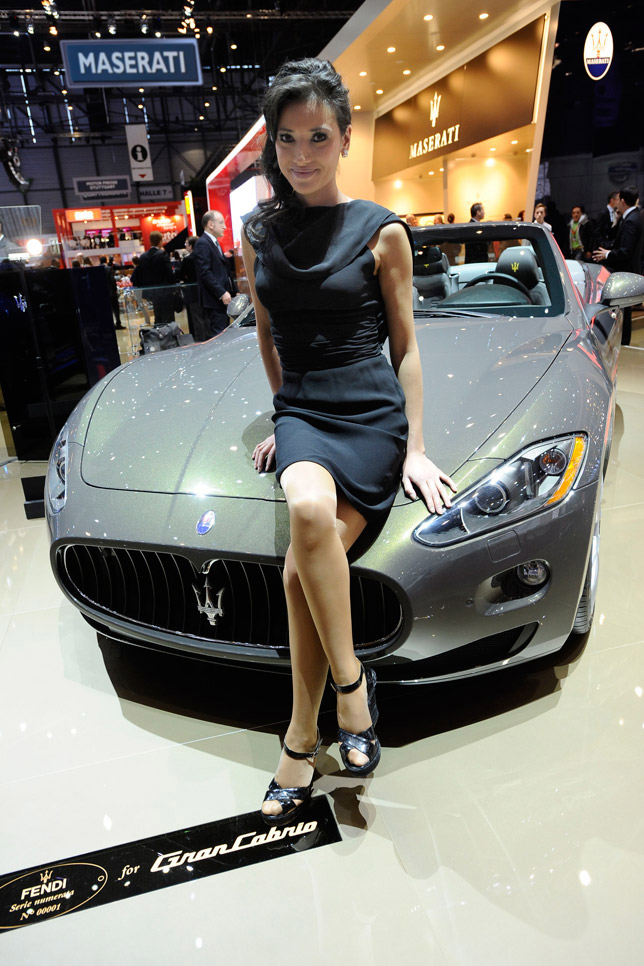 Source: Maserati