2012 Nissan GT-R Track Pack
The new GT-R will be even more faster with the special "Track Pack" offering some very nice goodies. Furthermore, the 2012 Nissan GT-R Track Pack is fully road legal.
The exterior modifications includes a new lightweight six-spoke RAYS alloy wheels with gloss black painted centres. The brakes receive additional cooling by ducts built into the front bumper reducing the operating temperature of the front brake discs by as much as 100 degrees during track use. Similar ducts, hidden behind the rear wheels, channel cooling air over the rear discs. With improved stopping performance, the GT-R Track Pack is even more brutal, when it is driven hard.
The suspension is also improved by revising the spring rates for optimal track use. The dampers are adjustable to offer more comfort when the car is being used on the road.
The interior boasts nice Recaro front seats trimmed with blue bolsters and an innovative high grip material. The rear seats have been removed to save weight. A "Track Pack" emblem on the centre console identifies this model as a special GT-R.
The brilliant 3.8-liter twin-turbo V6 is not improved, because it already has 550PS (404 kW) at 6400RPM and 652Nm (483 lb-ft) at just 3200RPM, which is enough to stop the clock at 2.8 seconds from stand still to 100 km/h.
The Track Pack is priced at £10 000, which means that 2012 Nissan GT-R Track pack has a price tag of £84 450. The model is already available to order in 21 Nissan High Performance Centres around the UK as the first deliveries are expected in March, next year.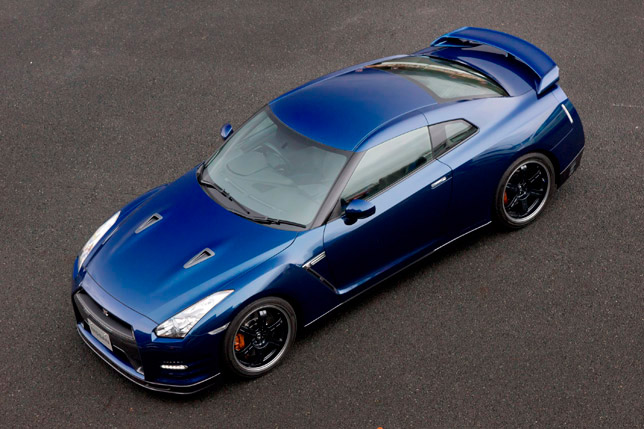 Source: Nissan