2012 Wald Mercedes-Benz CLS Black Bison
2012 Mercedes CLS Black Bison received unique tuning package from Wald International. The car is just staggering and we can't wait to see it in action.
The exterior is finished in black and boasts complete aerodynamics package consisting of a new front bumper, a new rear bumper and a pair of side skirts. There are also daytime running LED lights, new front fenders and a new boot lid spoiler.
The wheels are finished in matte black to complete the aggressive vision.
CLS Black Bison is based on CLS 63 AMG, so it comes with the new 5.5 liter V8 Bi-turbo engine delivering 525PS (386 kW) and 700Nm (516 lb-ft). 0 to 100 km/h in 4.4 seconds and top speed of 250 km/h (155 mph). However, the engine can be boosted with the AMG Performance package, which adds another 33PS (24 kW) and 100Nm (84 lb-ft). The top speed is 299 km/h (186 mph).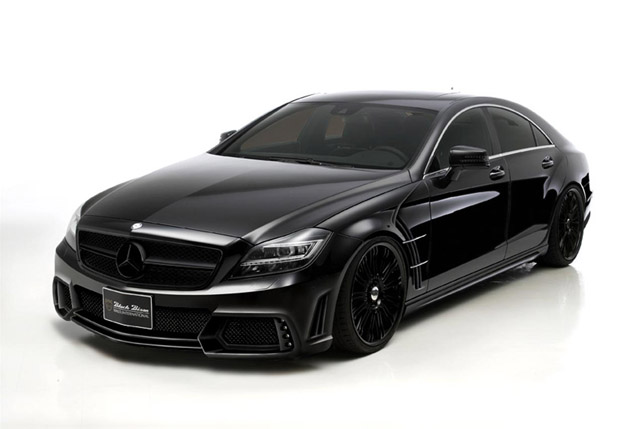 Source: Wald International