2014 Chrysler 300S - Refreshed Styling & Interior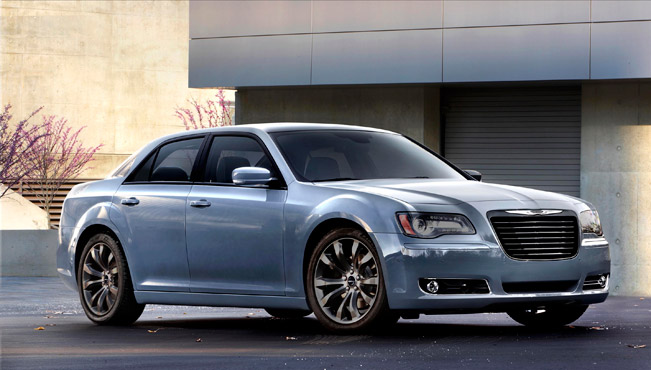 Chrysler has introduced the facelifted 2014 300S, which is designed to be more imposing than its predecessor. The new model comes with tinted headlights, a black chrome grille and gloss black window trim. There are also big 20" alloy wheels and an optional gloss black roof.
"Chrysler brand's S-models continue to be among the most sought after lineup of vehicles with their modern and athletic style – and for 2014, the new Chrysler 300S redefines 'S' for 'Stance,' with an even more imposing presence," commented Al Gardner, President and CEO — Chrysler Brand, Chrysler Group LLC.
"Adding to its legacy, including being crowned 'Best Chrysler in Decades' by a leading automotive consumer group, this new generation 300S is where world-class tailoring meets world-class quality, materials and technology. In addition to its standard, and almost iPad size, touchscreen display, Beats by Dre sound, available AWD, 20" black pocket wheels and Piano Black trims, the new Chrysler 300S now comes with exquisitely tailored dark blue leather seats. We call it Ambassador Blue. It's one more way to suit up our 'Imported from Detroit' Stance.", he added.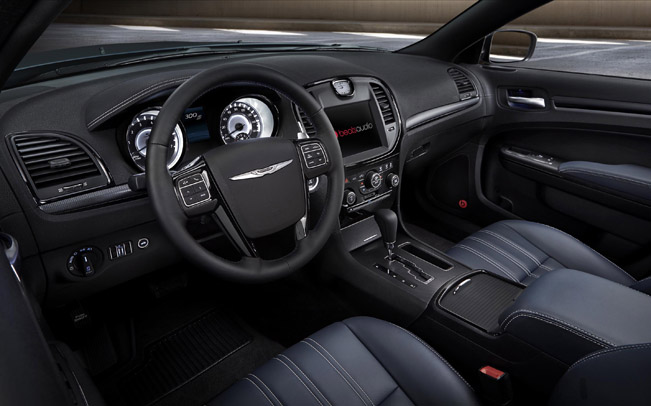 The engine range includes a 3.6 liter V6 Pentastar – 300HP (223 kW) and a 5.7 liter HEMI V8 – 370HP (275 kW). The model with the bigger engine comes with a sport-tuned suspension and a high-performance braking system.
Chrysler 300's AWD system seamlessly transitions between rear-wheel drive and AWD with no driver intervention. When AWD is not required, the system automatically disconnects the front axle to maximize fuel economy while still providing the outstanding fun-to-drive performance and handling inherent in rear-wheel-drive vehicles.
Source: Chrysler