2014 Mercedes-Benz S65 AMG - 0-250 km/h [video]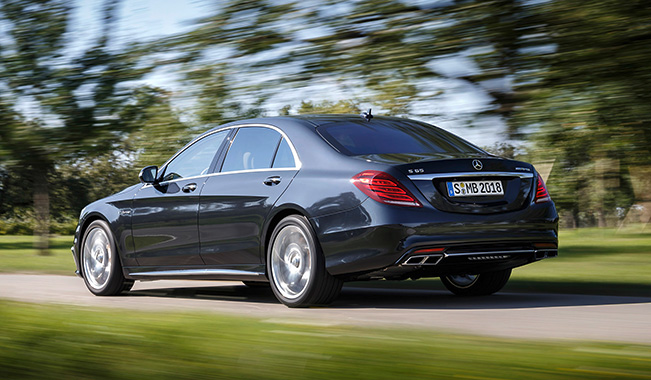 Ausfahrt has published a video clip showing the super-luxurious and super-powerful 2014 Mercedes-Benz S65 AMG doing a 0-250 km/h (0-155 mph) sprint. The S65 AMG was introduced last year and comes with improved V12 engine and exceptional performance. Not to mention the quality of the luxurious interior.
2014 Mercedes-Benz S65 AMG is powered by an updated 6.0 liter V12 bi-turbo engine – 630HP (463 kW) and 1,000Nm (737 lb-ft) of torque. 0-100 km/h in 4.3 seconds and a top speed of 250 km/h (155 mph) – electronically limited. Although the digital speedometer showed 257 km/h (160 mph), the actual speed is not over 250 km/h. The engine is connected to a 7G-Tronic 7-speed automatic transmission. The S65 AMG is able to return 23.7 mpg UK – 11.9 liters / 100 km with corresponding CO2 emissions of 279 g/km. This makes the S-Class 65 AMG world's most fuel-efficient V12 high-performance saloon in terms of power and torque.
Some of the highlights are 20" multi-spoke lightweight alloy wheels fitted with 285/35 R20 tires. Behind them, there is a high-performance ceramic composite braking system which is 20 percent lighter than the standard braking kit and comes with 420 mm discs and specially painted brake calipers.
2014 Mercedes S65 AMG is priced from whopping $222,000.
Source: Ausfahrt.tv