2014 MINI Cooper SD - 170HP and 370Nm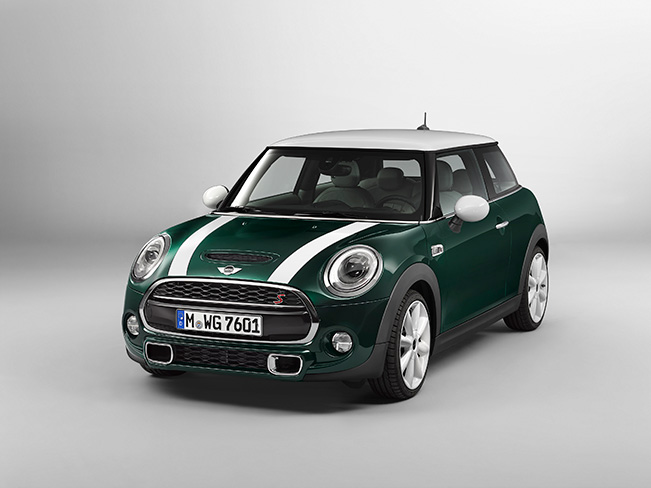 MINI has revealed the new powerful Cooper SD, which is the most powerful diesel ever in a vehicle of the brand. After its successful market launch, the engine range for the new original in the small car premium segment continues to expand as of July 2014.
2014 MINI Cooper SD is powered by a 2.0 liter TwinPower Turbo four-cylinder diesel engine – 170HP (125 kW) and 360 Nm (265 lb-ft) of torque. 0-100 km/h in 7.3 seconds (or 7.2 seconds with the optional 6-speed Steptronic transmission). The small car is able to cover 100 km with just 4.0 liters – 58.8 mpg US or 70.6 mpg UK with CO2 emissions of 104 g/km.
MINI TwinPower Turbo Technology has a turbocharging system with variable turbine geometry and common rail injection with magnet valve injectors operating at a maximum pressure of 2 000 bar. This combination enables both highly spontaneous power delivery as well as a precisely controlled fuel supply.
MINI also offers a One First model powered by a a 1.2 liter TwinPower Turbo three-cylinder diesel engine – 75HP (55 kW) and 150 Nm (110 lb-ft) of torque. 0-100 km/h in 12.8 seconds and an average fuel consumption of 5.0 liters / 100 km - (47 mpg US or 56.4 mpg UK) with CO2 emissions of 117-122 g/km.
Both models will hit the market in July and in the United Kingdom the Cooper SD will be priced from £19,450 OTR.
Source: MINI