2014 Mitsubishi Attrage - 4.5 liters per 100 km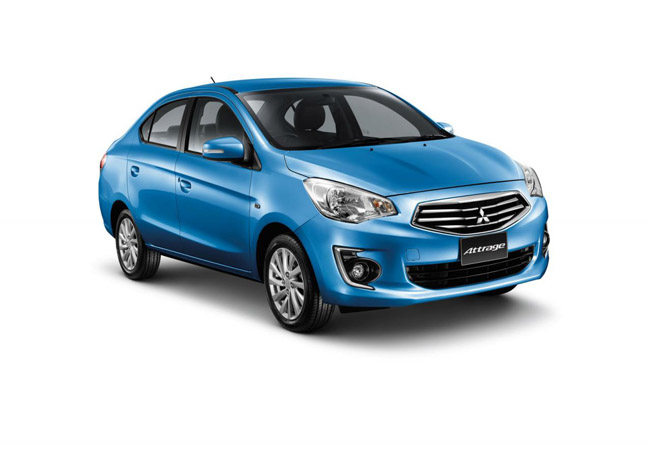 Mitsubishi has announced 2014 Attrage, which is expected to hit the market in Thailand in July, this year.
The small car is a production version of the G4 concept and will deliver "driving pleasure thanks to agility and pleasing driving dynamics."
The exterior features a prominent grille, sweptback headlights and some chrome accents. There are also a set of small alloy wheels fitted with normal tires for good ride comfort. The side mirrors come with integrated turn signals.
The interior boasts generous rear seat leg space and large door openings for easy entry.
The 2014 Attrage will be powered by a 1.2-liter MIVEC engine with a 5-speed manual or a CVT (continuously variable transmission). The fuel consumption is 4.5 L/100km ( 51.7 mpg US / 62.1 mpg UK).
Source: Mitsubishi