2014 Porsche Macan Tuned by TechArt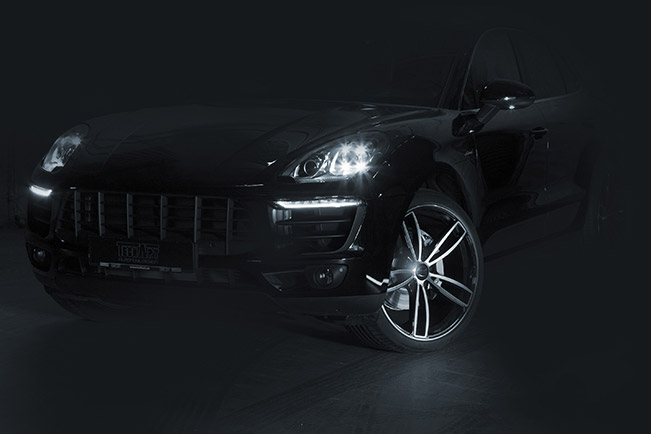 TechArt has presented their latest tuning project based on 2014 Porsche Macan. The sporty crossover can be fitted with different alloy wheels and comes with exterior and interior upgrades.
Outside, the TechArt Macan boasts a new front spoiler, a roof spoiler as well as a modified rear diffuser and wheel arch extensions or side skirts. All components are manufactured from a lightweight fibre composite of polyurethane RIM. The aerodynamics package is distinguished by high levels of load-bearing capacity and dimensional stability with a low tare weight.
The interior features interior styling packages in carbon fiber or exotic woods. There are also exquisite TechArt leather equipment and an ergonomic 3-spokes Multifunctional Sport Steering Wheel with TechArt paddle shifters. The tuning company also offers aluminum sport pedal set, and branded floor mats as well as luggage compartment floor mat.
TechArt also offers performance packages for Macan's six-cylinder engines. The power kits include ECU re-map as well as complete sports exhaust system. There are no official performance figures, but the additional power with make the crossover even sportier.
The air suspension module can adjust the ride height according to driver's demands. There are also different sets of sport spring lowering the vehicle between 20 and 60 mm.
Alloy wheels sets include: Formula; Formula II; Formula III and Formula IV designs in sizes between 20" and 22".
Source: TechArt