Is Techart's new Porsche Macan Lineup Character-Oriented?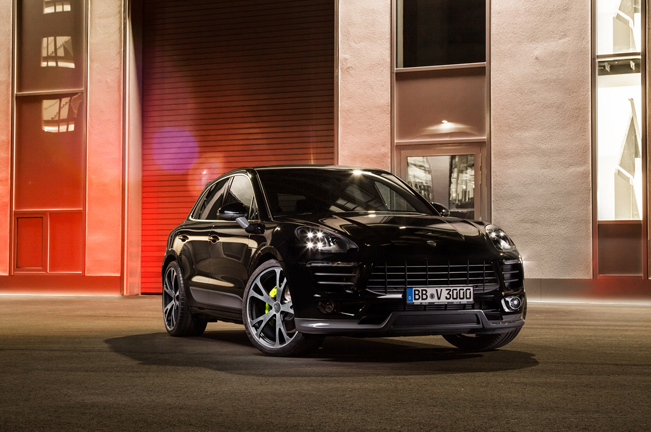 The famous tuning company Techart, which specializes in modifying Porsche models only, claims that its latest Macan Lineup is "character-orientated". We are about to put some questions and see whether this is likely to be so or not. Â Techart's fifth generation Macan can show-off with new aerodynamics, better engine performance, new exhaust systems, suspension and wheels as well as interior refinement. So far so good, but lets go further into details.
First, the aerodynamics program for this Porsche model stands under the slogan "Reduction vs. concentration" and offers the typical design language of the company. Therefore, the attributes of the basic vehicle's sporty lines are emphasized. Precisely, the aerodynamic elements include new front spoiler, side skirts, roof spoiler, rear spoiler trim and rear diffuser, which were made of high-quality PU-RIM. This material general characteristic is the low weight.
For those who do not think that these aero-elements are enough to make the car exceptional, then Techart has created for them the in-house made Sports Package Carbon that sets sincere styling highlights. It includes duct trim at the Macan's front, new side mirror trims as well as roof spoiler. There's a catch though – they will only be available for all Porsche Macan in carbon fibre.
Talking about personalization and character-orientated tuning, the customization company is offering attractive accent colour via its individual paint elements like fog light trims, air intake uprights, front wings or side blades fit seamlessly into the desired play of colours. But … is this enough?
Of course, if there weren't any power kits for these Porsche Macans, the answer would be probably "No". However, Techart tuners are thoughtful and have come along with several proposals for power gains. Speaking in these terms, the 6-cylinder engines of the Porsche Macan models are enhanced via company's power kits, based on the intelligent Techart engine management system, dubbed TECHTRONIC.
This system elicits additional power output for the petrol and diesel engines and generates approximately 50 hp (37 kW) and 70 Nm (52 lb-ft) more power for the Macan Turbo with just one press of the Sport- or Sport Plus button. Thus the maximum output of the twin-turbo engine becomes 450 horsepower (331 kW) available at 6.200 1/min and 620 Nm (458 lb-ft) at 2.700 1/min. The acceleration time in Sport Plus is measured at 4.4 seconds for the sprint from 0 to 100 km/h, which is 0.2s faster that the standard model; from 0 to 160 km/h - in 10.6s (standard model 10.9s). The top speed increased from 266 to 271 km/h.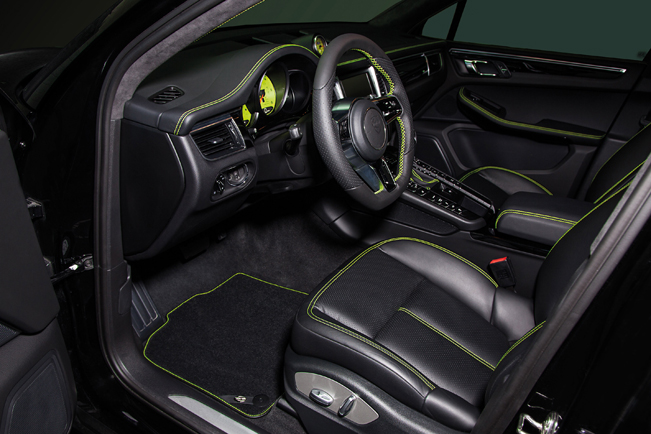 This additional power has to have its audible equivalent. Here come Techart's exhaust systems Sport for the Porsche Macan models. They are made of stainless steel, which ensure that you're not only able to feel, but also hear the strength of the Macan. The electronically valve-controlled exhaust is controllable by the press of a button at centre console.
As a result, the driver gets a distinctive and rich sound with a high recognition value for the V6 petrol engines. In addition, Techart's Sport Tail Pipes in stainless steel and attractive dual oval design with embossed logotype provide the visual significance.
Next are the suspension options that offer additional variability and sportiness. The well known Air Suspension Module Sport of the tuners has been intelligently adjusted to the vehicle levels of the Macan models. It enables ride height adjustment in driving, loading and parking condition for vehicles with standard air suspension. In the low level or driving in Sport Plus mode, the vehicle lowers by 30 mm in comparison to the normal level and remains activated during all speeds.
The possibilities of individualization for the Porsche Macan models continue with the offering of three wheel designs, available in 21- and 22-inch as well as in various surface finishing combinations. Besides attractive color combinations, they can be customized individually to suit the vehicle in question. Brake calipers can also be customized with unique paint to match the colour combination in the wheel arch.
At last, we have to review whether Techart interior refinement for the Macan is what will eventually round-out this character-oriented tuning. Inside we see that the exquisite new leather equipment was complemented by tuning company's interior styling package. The latter features carbon fibre or in exotic woods elements.
There are new ergonomically shaped 3-spokes multifunctional sport steering wheel with Techart paddle shifters, aluminium sport pedals and foot rests, floor mats, loadspace floor ma as well as illuminated door entry guards. And here is where we feel a little bit disappointed. In general this tuning offers exceptional individual customization … except for the interior. Maybe Techart has to learn something like tuners such as Vilner and A. Kahn Design? What do you think?
Source: Techart