2015 Alfa Romeo 4C - US Price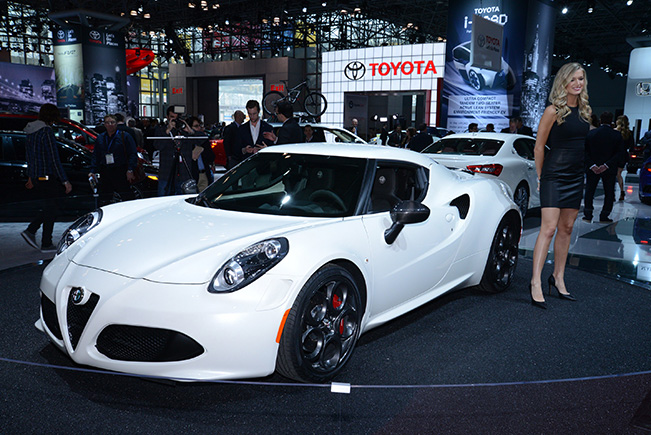 2015 Alfa Romeo 4C US-Spec will be offered at the American market with pricing starting from $53,900 (excluding delivery tax). The Italian manufacturer will also offer the Launch Edition, which is limited to 500 units and a price tag of $69,695.The 4C US-Spec is considerably more than its European sibling, which weighs just 895 kg (1,973 lbs).
The US version has a dry weight of 1,050 kg (2,314 lbs). The reason is because for the US-spec model is used stronger carbon fiber tub and some additional safety equipment in order the car to comply with the regulations.Alfa Romeo 4C is powered by a 1.8 liter turbocharged petrol with 240HP (177 kW) and 350Nm (258 lb-ft) of torque.
The engine is connected to a dual-clutch transmission. 0-100 km/h in 4.5 seconds and a top speed of 258 km/h (160 mph). It will average 6.8 liters / 100 km (41.5 mpg UK) with CO2 emissions of 157 g/km. However, the additional weight will harm the figures, so the expected acceleration is around 5.0 seconds to 100 km/h and a fuel consumption of around 8.0 liters / 100 km (29.4 mpg US).
2015 Alfa Romeo 4C will be offered across 86 dealership in the United States and Canada. First deliveries will commence in the following months. This will mark the returning of Alfa Romeo in the US after a 20-year absence.