Are you a fan of muscle-cars? 2015 Challenger Dream Giveaway has something for you then!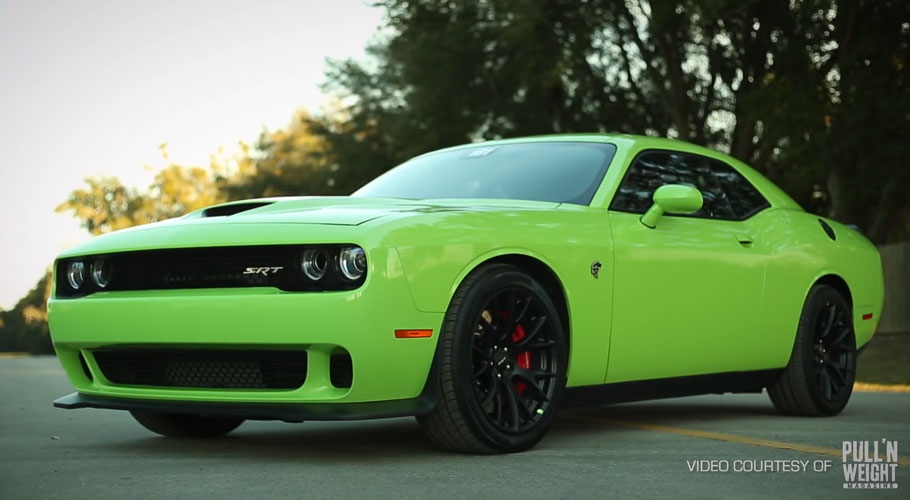 History tends to repeat itself in various forms and various manners. This happens in the car-manufacturing world quite often too. One model inherits something from its predecessor and follows the path of progression of the first-born. Dodge Challenger SRT Hellcat X is an example of such case where old automobile history reincarnates some of its aspect into a new automotive body.
It won't be an exaggeration if we say that perhaps every muscle-car lover keeps a poster of the Hellcat X on their wall, dreaming of owning one such jewelry. Well, they should be more than delighted to find out that there is light in the tunnel. And no, it is not the approaching train. It is rather the light of a unique opportunity. Now 2015 Challenger Dream Giveaway® gives a chance to people to enter a competition and win a one-off prize package which includes precisely, the Dodge Challenger in question and the 1970 Dodge Challenger R/T.
Inspired by the U.S. Aviation prototype XF6F Hellcat, the supercharged Dodge Challenger Hellcat X is loaded with a 2L HEMI engine that is capable of generating 805 HP. The car is built in honor of WWII pilots of Hellcat fighter aircraft. This one-of-a-kind supercar excites with accented front grille surround, center hood scoop, Navy-inspired raw-aluminum hood extractors, hand-made rear diffusor and, lastly, adaptable high-speed chin spoiler as well as deck lid spoiler. Inside the car exclusivity keeps running as the winner will find embroidered Hellcat X callouts on the front seat backs and on the floor mats.
The other beauty, 1970 Dodge Challenger R/T, on the other hand dazzles with well-known high-performance features like a 440 Magnum V-8 engine, Pistol Grip four-speed, and a Supergrip limited-slip rear. Leaving the factory assembly line 45 years ago, the R/T had already established itself as a rare one. This Dodge Challenger was one of less than 100 black Challenger vehicles which adopted the 440 U-code/four-speed package. An interesting fact about it is that exactly this car was used in a TV commercial called "Revolution Reborn" which showcased "Dodge's DNA of American exceptionalism then and now."
Does this sound tempting to you? Well, do not hesitate then and enter the competition in order to get one of these unmatched cars.
Source: Dream Giveaway via Youtube