2016 Infiniti QX70 Ultimate Will Try To Become the Ultimate Infiniti Vehicle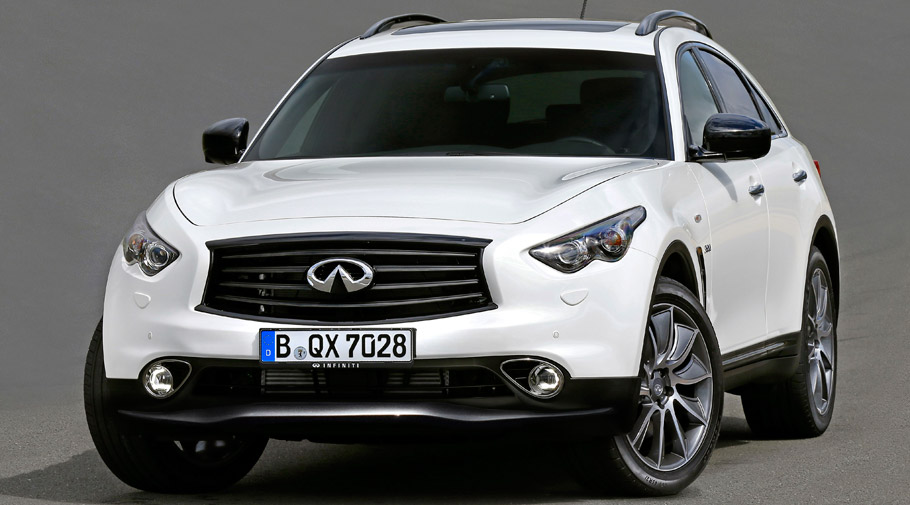 Everything that owners and fans loved about the Infiniti QX70 is now refined and fine tuned to demonstrate the classy and fresh QX70 Ultimate. And the sweetie will make its debut at the 2015 Frankfurt International Motor Show.
Exterior and Interior Styling
As you know, QX70 is Infiniti's iconic SUV model and it is maybe the most appealing Infiniti vehicle ever created. Infiniti team definitely tried its best to deliver a beautiful, flexible, sporty and attractive machine. And now the fresh new model adopts these features and adds even more technologies and even more style.
QX70 Ultimate comes with completely redesigned front splitter and rear diffuser. Furthermore, the vehicle demonstrates stylish 21-inch anthracite alloy wheels and new daytime running lights. All these tweaks give the vehicle a special and a bit of aggressive look and appearance.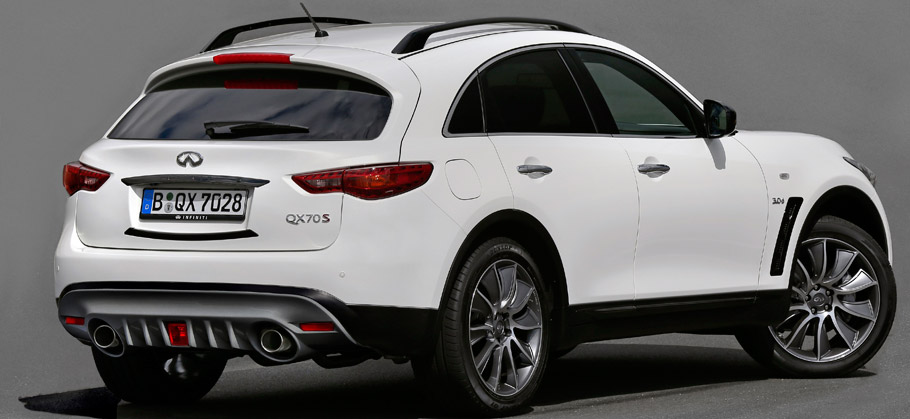 Ultimate's interior also deserved attention. The vehicle will demonstrate a dynamic vision with glossy black lacquer finishes, purple stitching and soft leather. Sounds nice, huh? As always, Infiniti team will make the best to create a luxurious and cozy cabin.
Drivetrain system
For the Ultimate model Infiniti went for a high-performance system and enhanced sporty feel. Now customers can choose between the 3.7-liter V6 petrol engine and the refined and fine-tuned 3.0-liter V6 diesel unit. Both engines will be paired to a 7-speed adaptive shift automatic transmission with gearshift paddles on the steering wheel. Furthermore, the vehicle will be geared with an intelligent torque-sensing AWD system.
It looks like this will really be the ultimate Infiniti vehicle. But we will wait for further details and we will put the name to the test. Stay with us.
Source: Infiniti