2016 Maserati Levante Still Looks Strange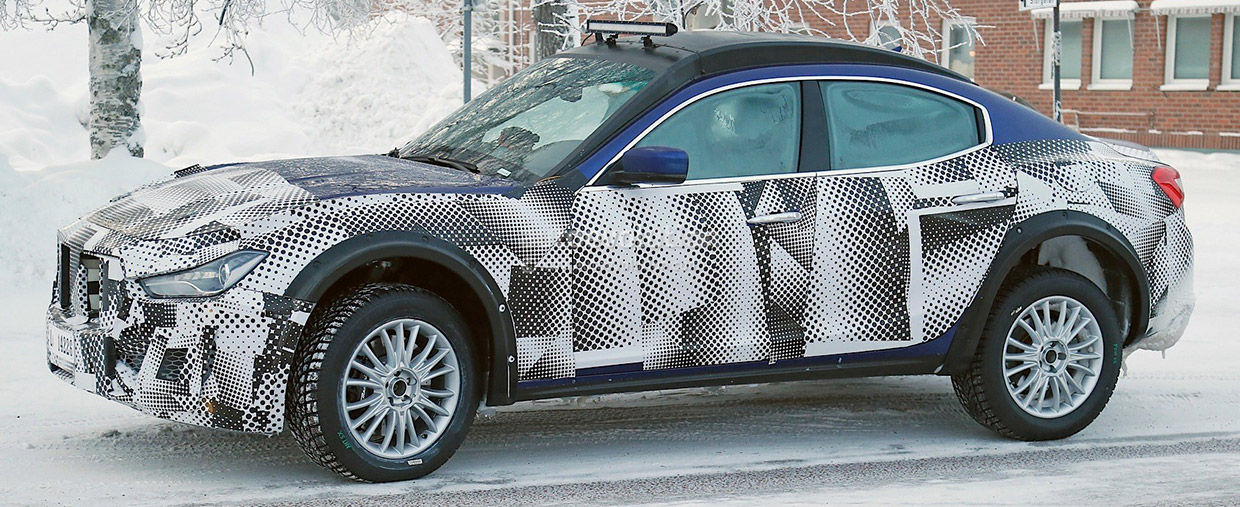 Before the official launch of Maserati's new crossover, it has been spotted once again but this time in the cold lands of Scandinavia.
Despite the good-looking concept SUV, Kubang Concept, which was shown some time ago and which seemed to be ready for production, the automaker is still teasing and postponing the official reveal of the new vehicle. The 2016 Maserati Levante crossover is based on the Ghibli sedan but with some significant modifications.
Even though there are no specifications announced, powertrains are expected to be similar to the ones found on Ghibli and Quattroporte. Precisely, the base engine will be a V6 producing 350 HP with a 425 HP V6 version following after the first one. In order to thrill customers even more, Maserati is planning the production of a V8 performance model which will be capable of delivering 560 HP.
Some of the alterations mentioned above include increased ride height and wider tracks. Most probably there will be an all-wheel drive system. As it seems, the age of the SUVs has arrived, for last week, Jaguar teased with a video about its most recent F-pace model which is set to go on sale in 2016.
More information will come soon.
Source: Autoevolution