2016 Mazda3: Too Good to be True or Good Enough for the Price

2016 Mazda3 and all it has to offer. Now, one of the most popular vehicle brands with one of its most popular models released detailed information about what will owners get for the upcoming 2016 model. As always Mazda offers high quality, versatility and good price. Or maybe it is just one more annoying marketing strategy? Decide for yourself.
2016 Mazda3 and its offering
So, let's start with the drivetrain system. Mazda3 will be available with two optional powerplants. The first is a 155 hp (113kW) SKYACTIV-G 2.0-liter machine and the second is a 184 hp (135kW) SKYACTIV-G 2.5-liter. We have already told you about the SKYACTIV powerplants, but the G-Series is still to be tested. Furthermore, both engines will be paired to a six-speed manual or six-speed automatic gearbox. It's a good thing, that Mazda team offers such a wide choice.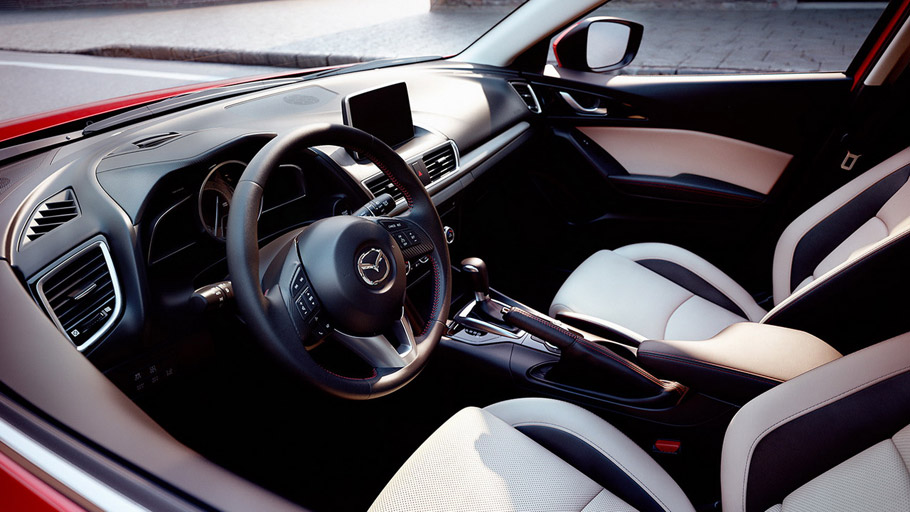 And one more thing. The Mazda team promises to equip the vehicle with premium features and high-quality elements. There will be some goodies like adaptive high-intensity discharge (HID) headlights and Mazda Radar Cruise Control. Oh, yeah. I almost forgot about KODO: Soul of Motion design.
SEE ALSO: Forza Horizon 2 Surprises Winners With All-New 2016 Mazda Miata MX-5
The only thing we fear is what will happen to the overall quality with all these numerous features and that nice price. We know Mazda for its high-quality components, but we also known, that there are surprises, waiting in every corner.
So, let's continue with the goodies. All 2016 Mazda3 models will include backup camera, which is only the beginning of what the standard equipment has to offer. Furthermore, it also offers power windows, power door locks, 16-inch steel wheels, automatic folding mirrors, adjustable steering wheel and air conditioning.
Additional Mazda3 trims and packs
For the upcoming 2016 lineup there is a special Preferred Equipment pack, that grants owners with 16-inch alloy wheels, bright beltline trim, premium cloth-trimmed seats, Blind Spot Monitoring (BSM) and Rear Cross Traffic Alert (RCTA)
Mazda3 Touring Pack, on the other hand offers 16-inch aluminum alloy wheels, fog lights, BSM, RCTA, Mazda Advanced Keyless Entry, moonroof, automatic headlights, shift knob and three-spoke steering wheel with contrast stitching. But it gets even better. Wait and see!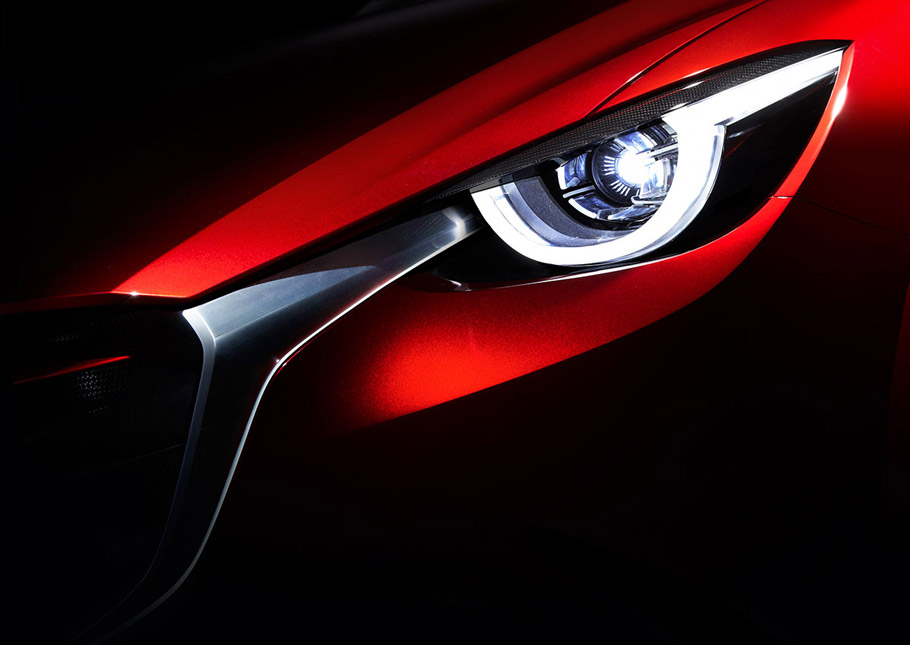 2016 Mazda3 Touring Popular trim offers auto-dimming interior mirror, dual-zone automatic climate control, Bose nine-speaker surround system, Centerpoint 2, AutoPilot 2, SiriusXM satellite radio and a CD-player. I have only one question. With all these high-tech radio systems and internet connections, why do you need a CD-player? However, the more is better. Or at least we hope so.
2016 Mazda3 will also be offered with Grand Touring Pack, that grants owners with leatherette seating, navigation system, heated seats, xenon HID headlights and 18-inch alloy wheels.
Furthermore, the pack also includes i-ELOOP, the special system, that captures kinetic energy, and the full suite of i-ACTIVSENSE, which includes: Mazda Radar Cruise Contro, Smart City Brake Support, High Beam Control, Lane Departure Warning System and Forward Obstruction Warning.
So, what else can we say about 2016 Mazda3? It looks good at first sight (just look at it) and promises some wonderful features. Hopefully every single promise for quality and functionality will happen to be true.
Prices for 2016 Mazda3 start from $17,845
Source: Mazda